Team Owners:

Rob & Bob Brownlee

Who got you into snowmobiling and when; What was their influence on you in regard to the sport?
My Dads uncle, who would be my great uncle (Lynn Hicks) was hands down our biggest influence. He was heavily involved in snowmobile drag racing and high speed runs with snowmobiles in the 1970's. Bob said he got his 10-year-old son Rob involved in oval racing in 1973 on a Polaris Colt and he has been hooked ever since. The oval racing lasted a few years then we focused on drag racing.  I was Piloting my uncles 975cc  speed run sled at 12 years old, and the sister 975cc drag sled all over Michigan ( my uncle lied about my age and would tell me to keep my helmet on) . Howard Smith was my riding soul mate all through our school and College years. We spent all our time in Munising every winter for weeks at a time. Eventually my dad would come ride with us too.  It was Howard who bought the first set of Pro-5 pipes and we quickly got consumed building heavily mod sleds under the name Michigan Muscle. Soon we were building sleds for people, and I think from 1985 -1991 we sold more Pro-5 pipes and kits then any other Pro-5 dealer in the state. We had Larry Rugland and Burt Basset on speed dial and spent some time out in Roseau.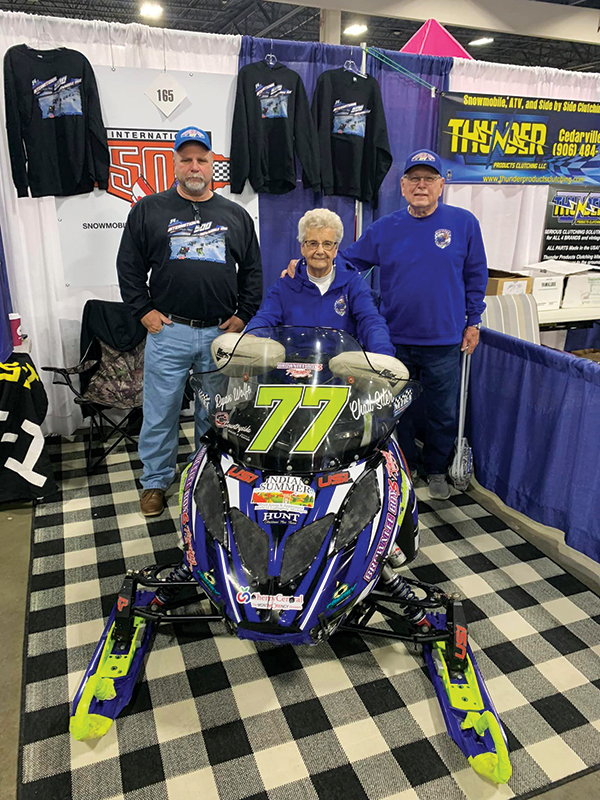 When did you start racing and what was your proudest moment at the track.
I approached my dad about 3 years ago after a trip to Eagle River to meet up with longtime friend and GM co-worker Ron Wolfe. I told my dad I wanted to oval race snowmobiles again and eventually I wanted to start a Pro Enduro team. Racing at the I-500 in Sault Ste Marie, Michigan was always a major dream of mine that seemed unattainable for us. Without hesitation Bob said let's do it, I want in. My son, my dad and I all share the same name Robert Brownlee. So that night at the kitchen table it seemed only fitting "Brownlee Boy's Racing" was formed.
Our proudest moment was standing on the starting grid at the 2022 I500 and hearing the national anthem play as we all realized we were going to fulfill my lifelong dream. I think our whole crew was tearing up. Also proud of our top 10 finish at Gaylord.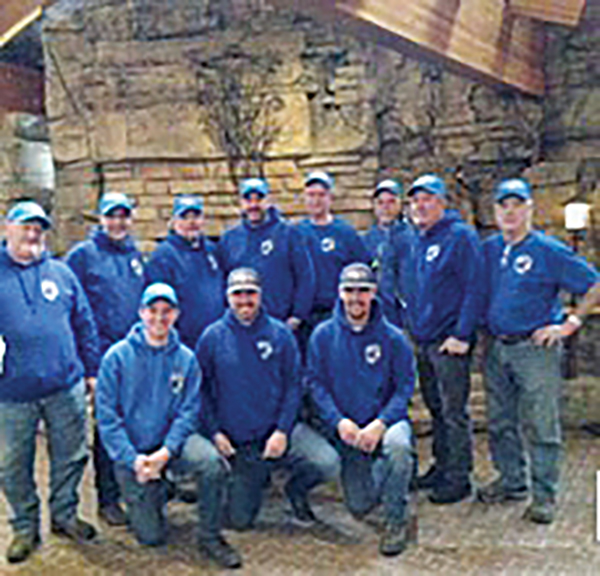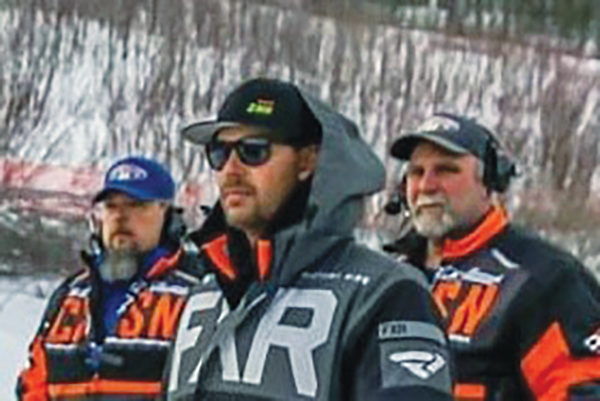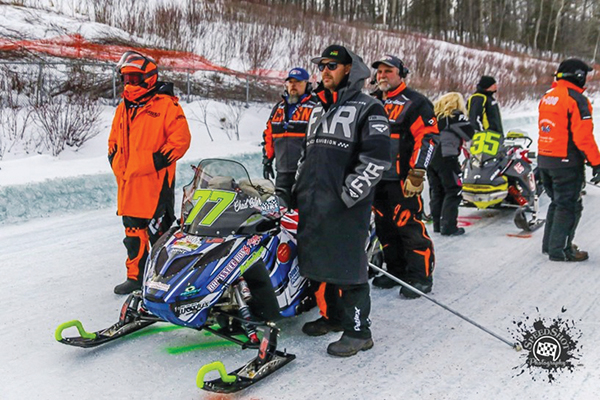 What is your career goal as owners?
Our goals are to form the best team we can and to competitively participate, have fun & do it safely. We approached this very realistically and had a three-year plan. Our first year our goal was to qualify for the I 500. We did it! Our second-year goal was to finish the I500 and we did it. (even though we destroyed a track and went down 80 laps).  Now our goal is to finish in the top 10 at the I500. We're getting better every year.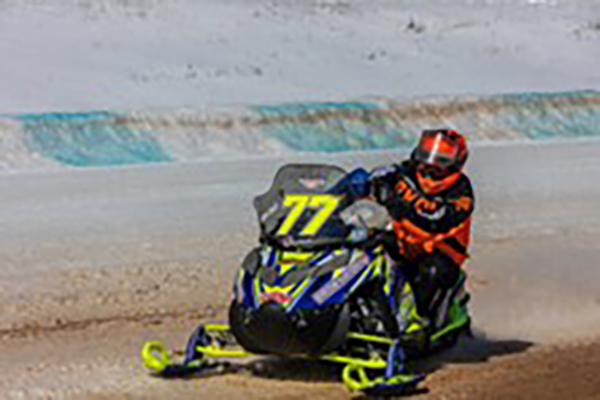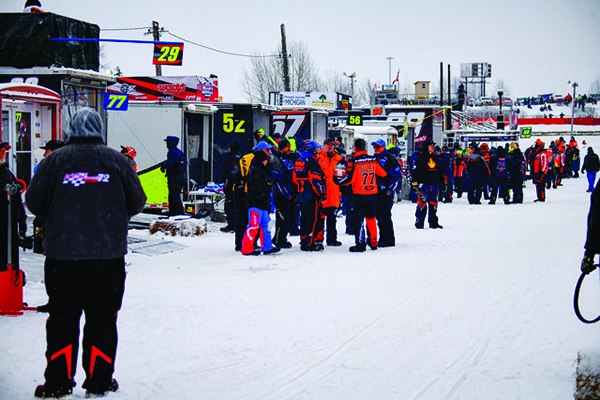 What were the driving factors to start a race team?
There were several driving factors that pushed me to start this team. One driving  factor was age. My dad had some medical issues at 82 and was hardly able to walk for a couple of years. At 84 now and with  a few surgeries under his belt he is doing fantastic. I have raced everything, dirt track , drag cars, grass drag sleds, oval sleds, and motocross all with my dad by my side.  This Enduro Racing will be the final chapter in my racing career, and I could not imagine doing this without him. The amount of father- son teams in this sport is unreal.
The second factor was the group of guys who I met up with at Eagle River. We had a great group of guys made up of engineers and technicians with amazing work ethic and it seemed like every single person had a part of the puzzle we needed. My friend and longtime snowmobiling partner Eric Cope, who is also an engineer for Bosch, was instrumental in putting things in motion. There was no question who the best Crew chief for our team would be. Eric has done an outstanding job keeping everyone on task and keeping our equipment organized. Our team could not possibly exist without everyone's participation. Cary Hunt, Ron Wolfe, Jason Bridget, Jaron Bridget, Doug Hunt, DJ Hunt, Rick Conaway, Steve Kirklin, Khloe Siler and Pat Siler make up our crew. Its amazing how close we have all become in just 2 short years. I can't thank these guys enough for making all this happen.  Brownlee Boys Racing LLC could not exist without the help of our sponsors. Hunt Tree Farms from Lake City Michigan is our biggest sponsor.  Woody's Traction, Mickeys Sleds, Castle X , Redline Oil, JD Marine, Lark Equipment and USI ski's sponsor us as well and we appreciate them to no end. I can honestly say our racing family, whether it's with MIRA, BEVRA or the I500, are the most supportive and the most helpful group of people you will ever meet.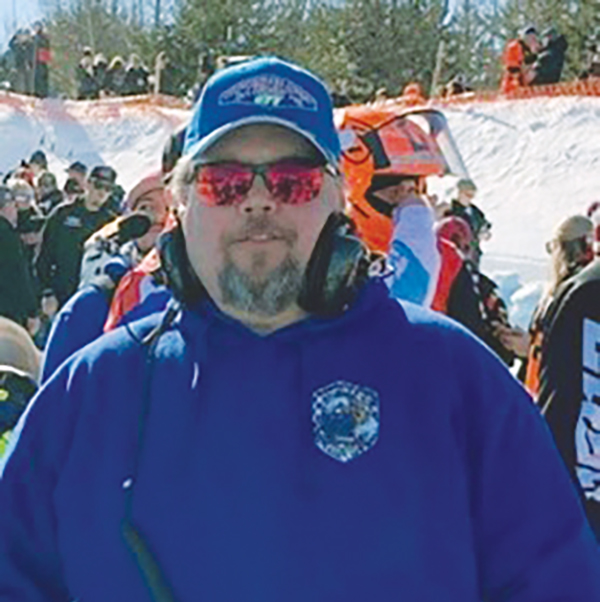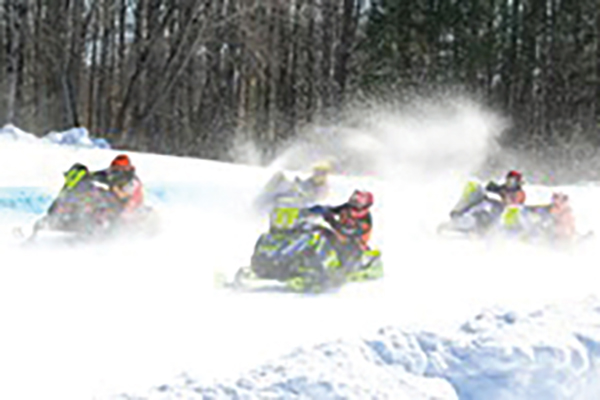 Crew Chief:

Eric Cope

How did you get involved in snowmobiling & who influenced you?
My dad Jack Cope and the members of our hunting camp (Ten Rattles Lodge) got me into snowmobiling. The group had been riding dirt bikes together for years and decided we needed a winter activity.  Within a year at least 10 of us were riding regularly.

How did you u get involved in Brownlee Boys Racing?
I met Rob over 20 years ago at work and started talking snowmobiles. This led to trail riding all over the US and Canada almost every weekend.  When Rob decided he wanted to go racing, since that's all we did all winter, it just seemed natural to start racing with him.

What are your goals for this season?
Continued team improvement and having fun.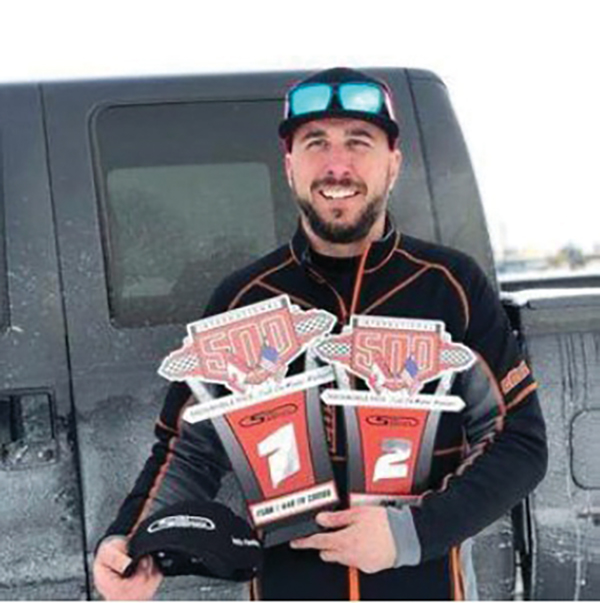 Driver: Ryan Wolfe
How did you get involved in snowmobiling & who influenced you?
My dad Ron Wolfe got me into snowmobiling when I was around 12. I started drag racing when I was 13 and he has pretty much taught me most of what I know.
When did you start racing and what was your proudest moment at the track?
I started oval racing 2016. Not sure I have one proud moment. There's definitely been a few. Sitting on the front row of the vintage WC 4 years in a row is a huge accomplishment. Winning 2 class World Championships stands out.  Proudest moment in enduro racing is probably a tie between qualifying for the I500 and our first top ten last year at gaylord enduro.
What is your career goal?
Career goal I guess should be plural. I've accomplished a few so far with a few left. Winning a pro enduro would be up there. A top 10 at the I-500 would be icing on the cake.
How did you u get involved in Brownlee Boys Racing?
I met Rob Brownlee the team owner through him having worked with my dad at GM in the past. He was big into snowmobiles. Went to one race at Eagle River and he was hooked again. From that point on, we've been racing together one way or another together.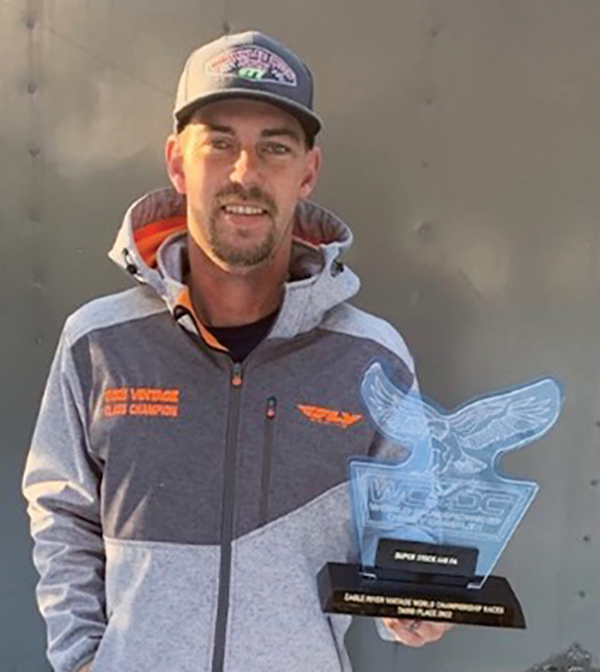 Driver: Chad Siler
How did you get involved in snowmobiling & who influenced you?
My brother-in-law Rory Brower and I got 2 old snowmobiles from my grandpas barn 20 years ago and 1 of the 2 sleds was a 1972 Yamaha 292 single.  My cousin Nick Siler caught wind of me owning a single cylinder Yamaha and called me saying I need to race the TC250.  I had Never raced a snowmobile a day in my life and that winter we threw 96 studs in the track and 10" carbides on the original skis on a bone stock sled. Loaded the sled in the back of a pickup truck and made trip to traverse city. We qualified dead last out of 24 sleds.  Rory and I were the 2 drivers I did 2 segments and he did 1. Our very first year at the TC 250 we finished 6th place. After that we were hooked and have been racing snowmobiles ever since.  
When did you start racing and what was your proudest moment at the track?
I started racing vintage snowmobiles 18yrs ago, Modern enduro snowmobiles 2 years ago.  my biggest snowmobile racing achievements would be 4 top 10 finishes at the TC250 4 years in a row. Eagle river vintage class world champion in the 440SS liquid class.  440SS Bevra Cup Champion.  Raber bay fire on ice super stock 440 enduro champion 3 years in a row.  I was also the MIRA 440SS season points champion in 2023.  Pro enduro racing proudest achievements was a top 10 finish at Gaylord and finishing the I500 race in 2023.
What is your career goal?
My career goal would be to win a MIRA pro enduro race. And to finish top 5 at the SOO I-500.  I'm keeping my goals obtainable. 
How did you u get involved in Brownlee Boys Racing?
I met Rob Brownlee the team owner before there was even Brownlee Boys Racing at the Eagle River vintage world championships.  Rob talked with Ryan and I briefly about racing and how he was looking to start a pro enduro team. Rob then asked if we were interested in joining as the teams' drivers?   Ryan and I were both taken back by that offer because we knew how much was involved and how big it meant to be given this opportunity.  We both replied with "where do we sign?"  we have become a race family ever since!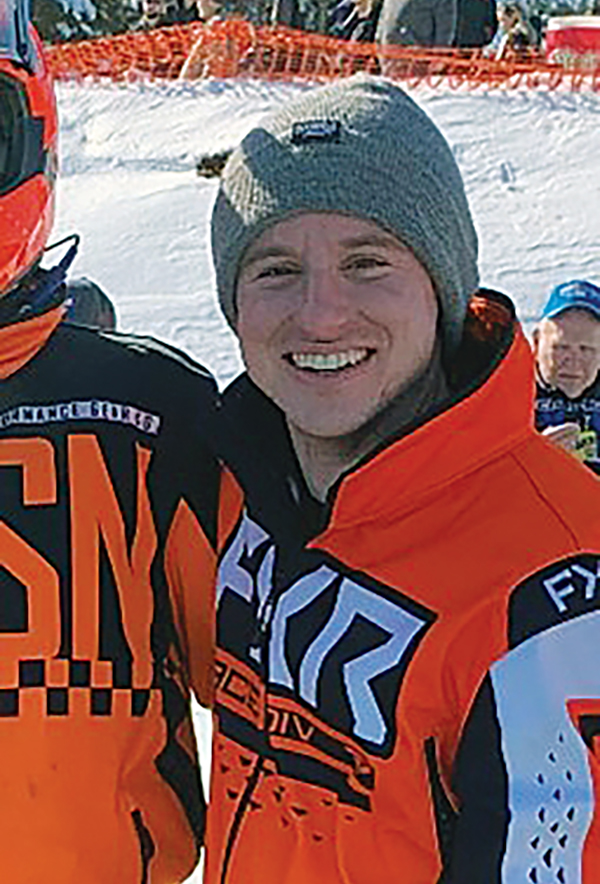 Driver: Josh Mapes
How did you get involved in snowmobiling & who influenced you?
I never owned a sled until going to school in Houghton, MI. Then after getting the bug, Mike Leinberger started a MIRA team and I was able to join 4 years ago. Lots of thanks to Mike for getting myself hooked on going in circles instead of just trails and trees.
When did you start racing and what was your proudest moment at the track?
My family has been racing dirt bike Enduros and Hare Scrambles since I was born. I have raced on and off on bikes for my whole life, but sled racing is pretty new to me. Its now my favorite form of racing and I can't wait for winter every year. I'm just happy to have completed the SOO this year with the Brownlee Boys. With my previous team, we blew up my first year with about 50 laps to go and my second year I broke my wrist a week before the race.
What is your career goal?
Just to have fun and be involved. That's the whole point of this, although placing further and further up is the goal.
How did you u get involved in Brownlee Boys Racing?
Through some turn of events, I didn't have a ride last year after the 1st MIRA race. CV Hunt was able to connect me with Rob Brownlee, one thing lead to another and I was asked to be one of the drivers  for the SOO. Turned out to be a great time. The team is great, even though we had some adversity during the 500 last year, blowing a track at around lap 100, we were able to get back out once swapping out the track. Everyone kept in great spirits and just did what we had to do to keep turning laps, which is part of why it's great riding for the Brownlee Boys Racing team.