The leaves are not yet at peak along our 26 miles of the Breezeway as I write this article. If the high winds hold off, we could enjoy fall color tours into November this year. Once the leaves are down, there is still plenty to do outside and inside in the communities of East Jordan, Ellsworth and Atwood. Our orchards and farm markets are offering delicious apples, squashes, tasty homemade pies and baked goods. Craft shows, art exhibits and holiday events are on the schedule of events throughout the region. Be sure to check our Chamber's website for a complete schedule of happenings.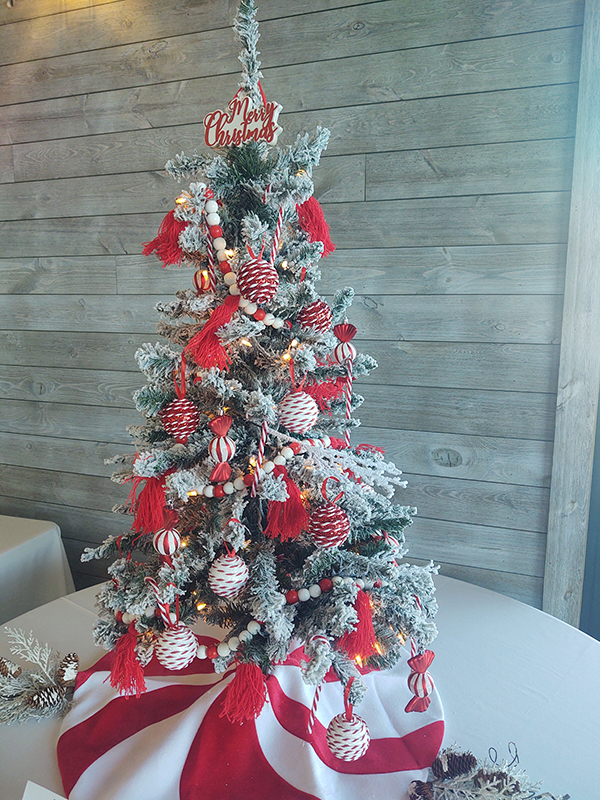 East Jordan's…Operation Blanket, a first ever event was held in October to help get new blankets to those community members (especially our children) who are in need. The results of seeing several local young children asking for blankets, sheets and pillows on their Christmas lists last year, three local residents David Schweer, Mary Faculak and Shannon Fender organized "Operation Blanket" to help their community children and families in need.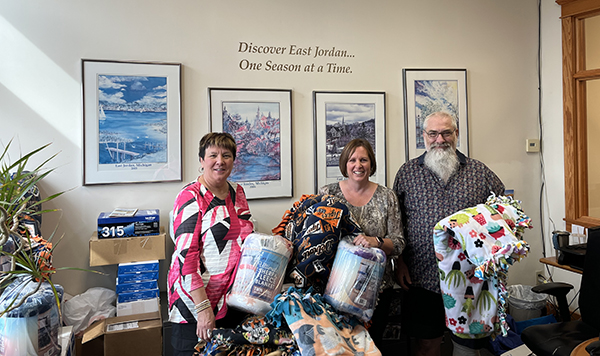 The 3rd Annual Jubilee of Trees for 501 C3's is fast approaching in East Jordan. Twenty-five decorated trees (3' high or shorter) and five gift baskets sponsored by local businesses, organizations, churches or individuals will be on display at a Silent Auction on Thursday, November 30th at The Boathouse (located on Lake Charlevoix) from 5:00 to 7:00 PM. Lucky bidders will write their checks to a local, Chamber Member 501 C3 of their choice. The Jubilee of Trees has donated nearly $7,000.00 the past 2 years to local 501 C3's. New this year the Chamber's Holiday Business After Hours will be part of the November 30th event. A great way to kick off the holiday season!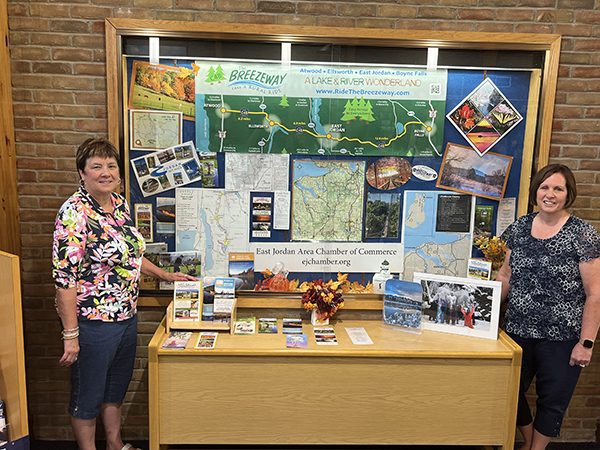 The following evening, The Helping Hearts of East Jordan will be holding it's "Light Up East Jordan" Lighted parade, visit with Santa and reindeer display.
No reason to be idle during the month prior to the holidays! Get outside on the nature preserves, visit our Jordan Art Walk, take a drive through the region, shop at one of the quaint shops or resale stores, enjoy a meal out with family and friends. Visit our website ejchamber.org.
Most sincerely,
Mary H. Faculak
President/CEO
East Jordan Area Chamber of Commerce