Elliot Lake should be your next destination ride.
By Steve Antunes, Contributing Writer
Algoma Country is a snowmobile riders paradise and Elliot Lake is one of its best kept secrets. Located two and half hours east of Sault Ste Marie on Hwy 17, the city boats nearly 200 miles of groomed OFSC trails. These magnificent trails offer a wide variety of white ribbon riding that treats sledders to a mix of twisting trails.  Riders will experience an amazing tour thorough dense forest with various species of trees then onto old logging roads followed by multiple river crossings and ultimately escalating up and down the Canadian Shield at various altitudes.  The scenery is breathtaking with several lookouts along the way featuring waterfalls and other amazing vistas which are perfect to satisfy the photographer or to just get that post worthy Instagram picture. There are even 3 warm up shacks with outdoor facilities throughout the trail system should you need a break.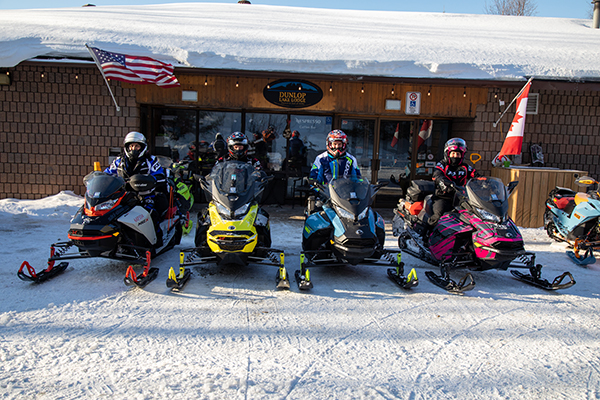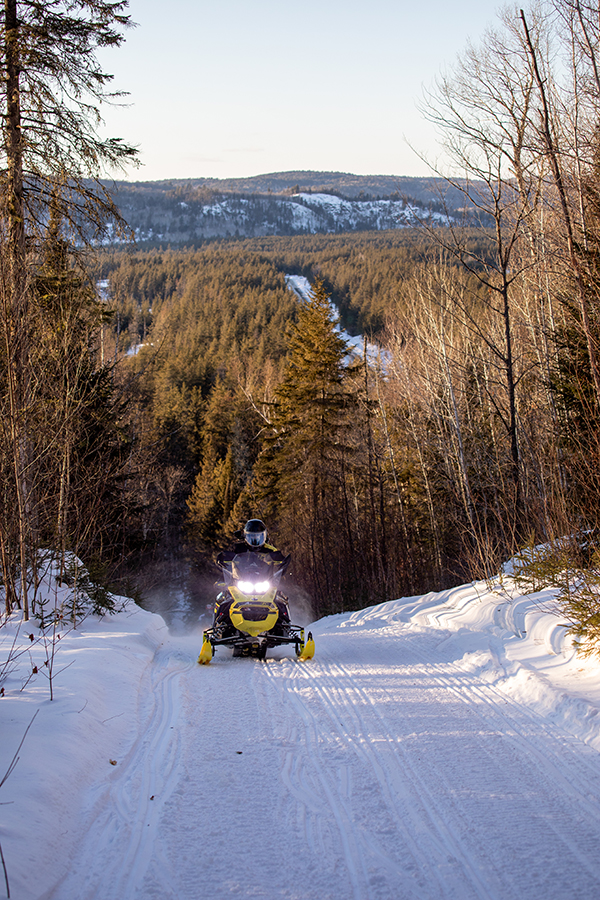 Elliot Lake is a sled friendly city.  It all starts with two conveniently located staging areas.  First is right on Highway 108 next to the famous F trail where you can offload your sled and be on the trail in minutes. The second is north of town at the Snowbirds Clubhouse. Elliot Lake offers some great dining options, both sit down and fast food, adjacent to the trail when you're ready to refuel.  When your sled needs to fuel, there are 2 fuel stations at the ready on of which is open 24 hours. When you're ready to recharge, The Hampton and Dunlop Lake Lodge are ready to welcome you for a cozy stay. Both offer easy trail access and either on site or close proximity to restaurants. Should your equipment need some attention, the city is home to both Skidoo and Polaris dealerships as well as a Napa and a Canadian Tire.  A great advantage of sledding in Elliot Lake is that even though the trails are vast, they offer the option of looping back to a compact full service city, complete with an array of retailers, services (including a hospital), bowling, curling,  and more!  Snow shouldn't be an issue as the City sees average annual snowfalls of 9 feet with temperatures between 10 and 12 degrees Fahrenheit between December and March.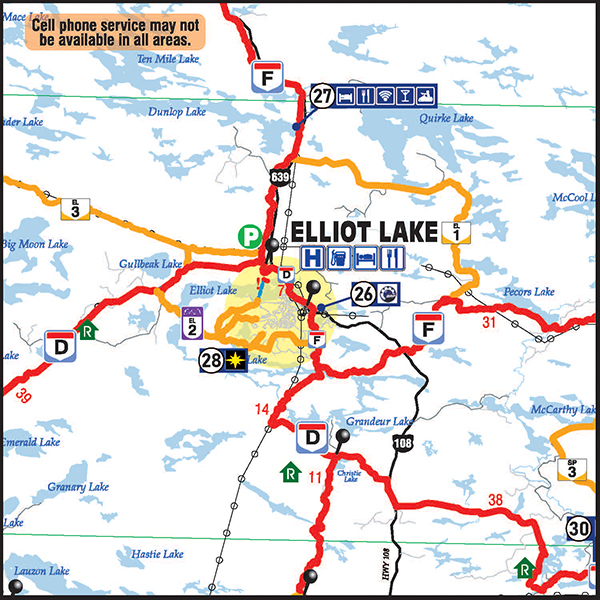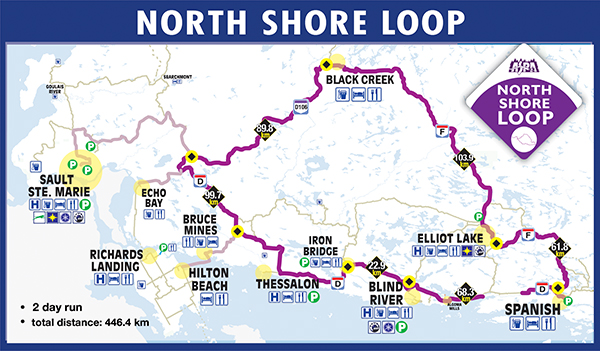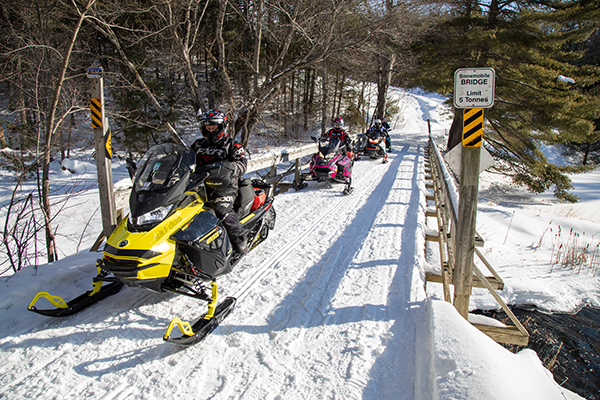 Adding to the Snowmobile culture of the city are the Elliot Lake Snowbirds.  This local club has been around for 50 years and are active members and caretakers of the trail system.  These fine men and women organize a variety of events including fun runs, socials and club rides.  If you come across them on the trail, ask them about our trails, they will love to share a story or two.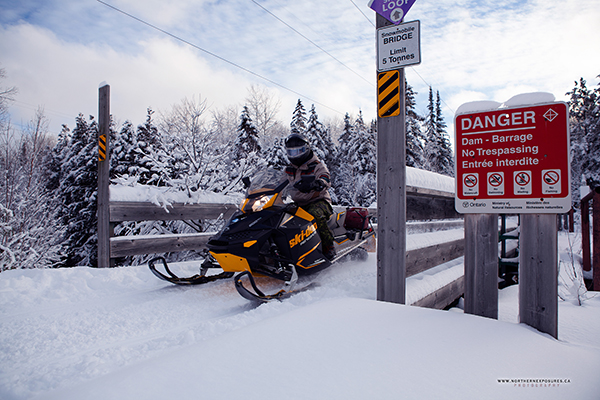 Planning your trip?  Elliot Lake serves as either a great start, or midpoint to your snowmobiling vacation.  If you're starting in the west, you can ride to Elliot Lake right from Sault Ste Marie along the D trail.  If you want to stay in the city, D, F and EL1 trails will bring you right back into town. You can get in a full day of riding and still end up back in the city center.  Looking for more seat time?  The amazing North Shore Loop will take you north to Black Creek then back through Bruce Mines, Thessalon, Blind River and Spanish then right back to Elliot Lake.  Feeling super adventurous?  From Elliot Lake you can head north to Chapleau, Wawa and even Hearst!  Your only limits are snow and your desire to keep going.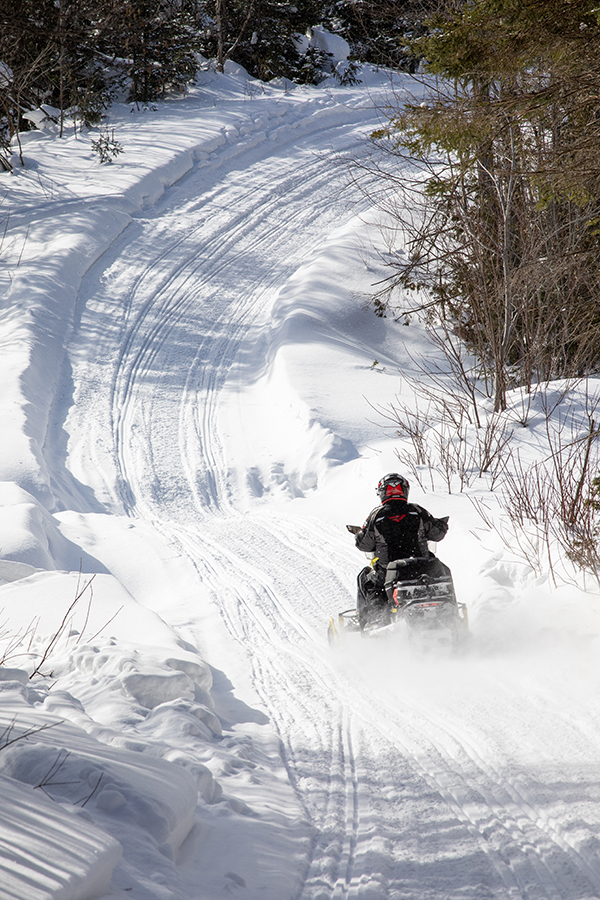 Snowmobiling is far from the only thing to do in the City.  As much as riders love to, not every second can be spent on your sled.  Perhaps your travelling partners are looking for a break from riding. If so, Elliot Lake is a fantastic place to enjoy winter.  Bring your downhill skis and enjoy a few runs on Mount Dufour followed by a hot chocolate in the chalet.  Snowshoe or walk our countless miles of trails surrounded by rugged natural beauty or cross country ski on one of our groomed trails.  With close to 400 lakes in the city, angling is a year round activity.  Bring your rod, get some minnows and reel in a big one.  Best of all, these activities can be enjoyed just minutes from the center of the City.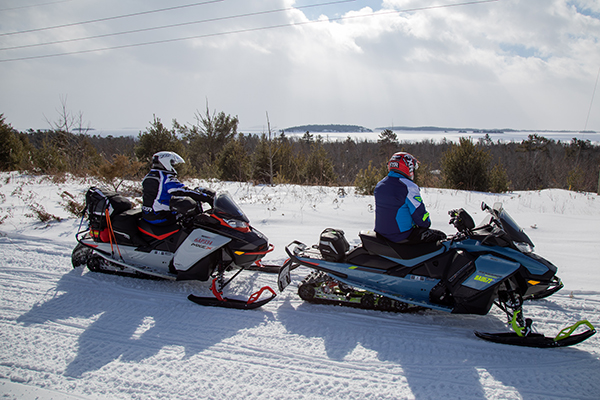 The City and its partners have some wonderful events planned for the winter.  The Snowbirds have their fun run on February 10th,  The city is presenting Winterfest February 9-11 and the Elliot Lake Ice Fishing Derby takes place February 24th (last years winner took home a prize of over $21,550 CDN).  For more events visit exploreelliotlake.com
Elliot Lake should be on your list of snowmobile spots to visit.  It truly is your winter playground.  To learn more, visit sledelliotlake.com •