Baja Acres delivers a motocross experience for every skill level, plus nationally ranked championship competitions.
Baja Acres is synonymous with a fun, yet a grueling experience for motocross racers everywhere. Since it's change in ownership in 2000 (to Patrick, Rosanna, Jacob and Marcella Grzebinski). Baja Motocross track has served up some of the most exciting battles between national motocross hopefuls and high-profile professionals alike from all over the country.
The overall layout, obstacles, and terrain combination has been described as "one of the best ways to train." for the transition from amateur to pro", which might explain why so many young amateur prospects have raced Baja Acres. Furthermore, unlike many other tracks across the country, Baja Acres allows close and elevated spectator viewing for roughly 90% of the track.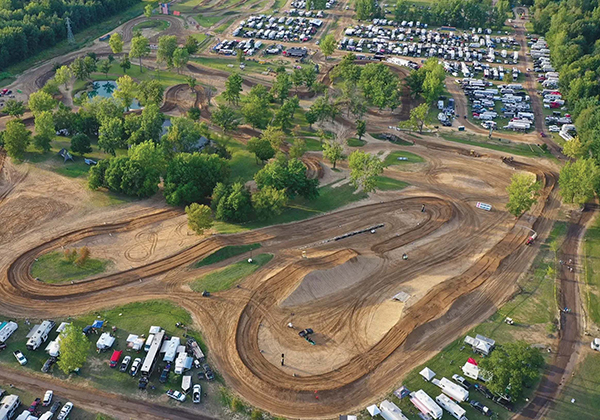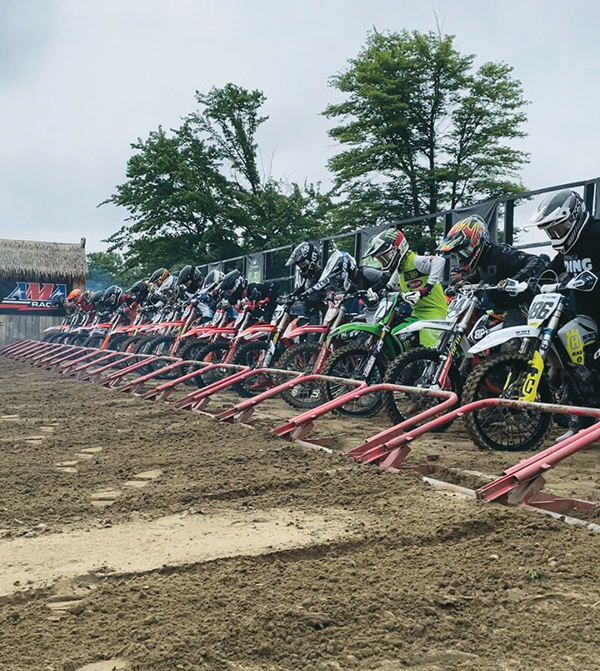 For an outdoor motocross and entertainment facility, Baja MX is top-notch when compared to similar outdoor venues and motocross tracks. Not only is it easy to find (follow Birch Run Road for 7.4 miles east of I-75, it's so painless!) but it also has a customer and sponsor friendly infrastructure, designed to take full advantage of the 80+ acres of beautiful grass covered meandering hills and spring-fed ponds. Moreover, Baja Acres has evolved its reputation as an active and fun environment with great music and quality, seamless announcing from professional voiceover, and multiple personality extraordinaire, Peter "The Great" Daoust.
Baja Acres usually opens in April weather permitting. OPEN RIDING is offered throughout the year generally every other Sunday. This gives riders a chance to practice riding, honing their skills or some come just to watch or hang out with friends while making new friends. Open Rides offer split groups based upon riding skills. Also, there's a Jr. Track for the groms ages 4 and up.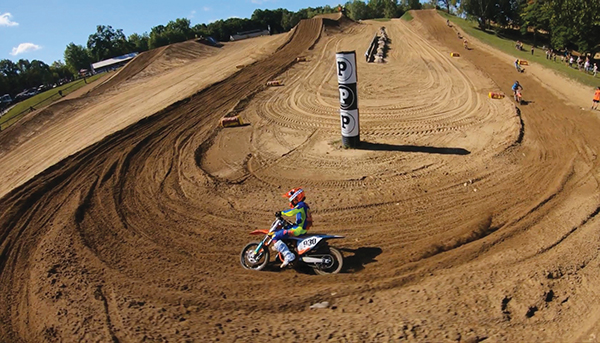 Amateur Youth Racing
This past June Baja Acres hosted the 2023 AMA Mid East Youth Regional Championship. This event is for amateur youth riders to qualify for the AMA Amateur National held at the weeklong event at Loretta Lynn's Ranch in Tennessee. 690 Racers prequalified to race in this region, only 102 riders will make it to the National. This sets the stage for extreme racing.
For some riders this race means everything to them and their families striving for factory sponsorship and the dream of someday competing professionally and for others it's to see where they gauge against the competition. Either way The Baja Acres track kept all honest with its natural terrain and mixed soil conditions.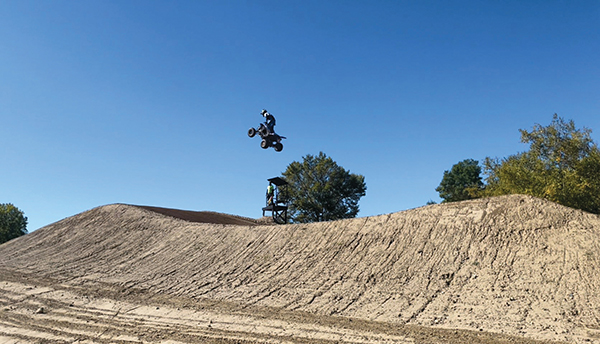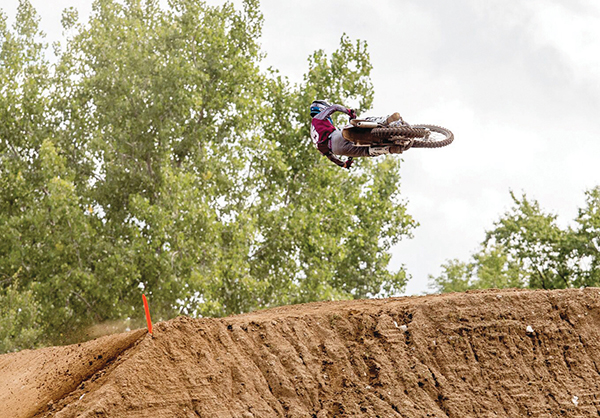 Baja Brawl Championship
Now in its 23th year of epitomizing summer fun, the Baja Brawl is arguably one of the most popular motocross events in the country. Originally established as a simple Labor Day weekend of motocross racing, the Baja Brawl has evolved into so much more with 4 days of knock down, drag out racing; outdoor festival activities; and entertaining night life. Furthermore, in the last three years of this progressive transformation (and despite a dwindling economy), the Baja Brawl has over doubled their spectator attendance from just over 2000 people in 2019, to 7000 in 2022! Large attendance draws national riders such as past Brawl Champions like Chase Sexton who just won last year's AMA Supercross Championship.  Whether you're a serious motocrosser racing for fame and fortune or just someone looking for a weekend of family fun, you're sure to find it at the 23th annual Baja Brawl.
From the time the first group of riders pour onto the track for Friday's open practice, till the last few motor homes trickle from the sunsoaked Baja property on Monday evening, spectators and athletes alike will be treated to four jam-packed days of fun and entertainment. In fact, aside from watching national caliber racers attack the grueling Baja Acres Motocross course, spectators will have a variety of interactive track and vendor activities to watch and participate all weekend long.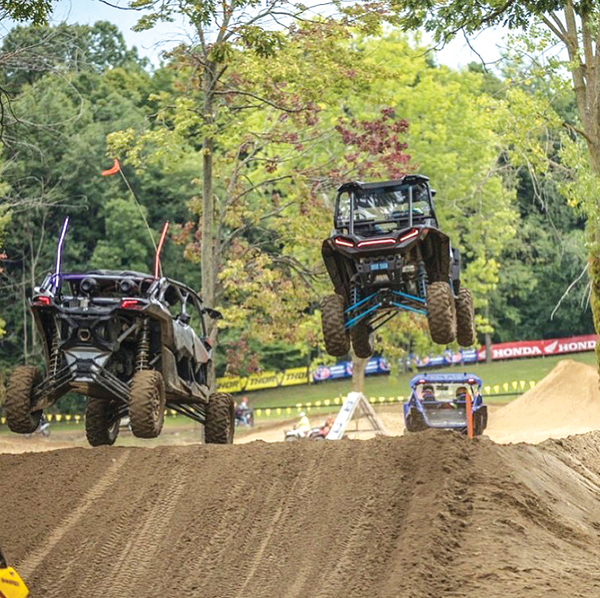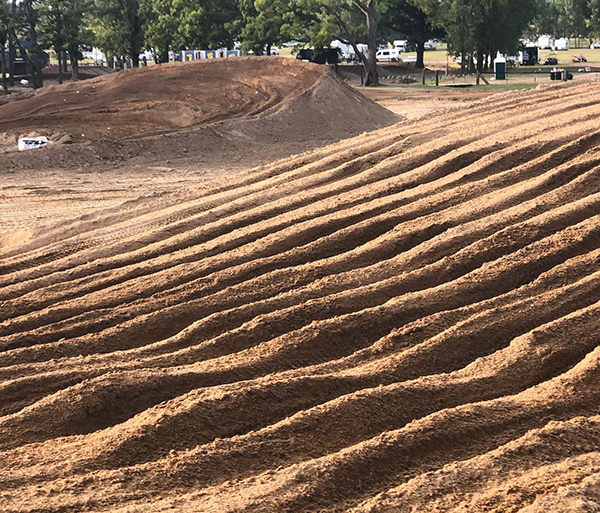 Starting on FRIDAY, racers will get a practice in before the big race weekend while spectators get an early look at who has the speed to take home the biggest chunk of the PRO -AM cash purse and over $100k more in OEM contingencies. 
BEST WHIP Probably one of the most exciting events ever to come to Baja Acres, with exception to the racing, would undoubtedly be the Best Whip Championship. Following the Friday practice crowds circle the East side Big Jumps to watch advanced riders, go for broke in an effort to jump and whip their bikes into fame and a cash purse.
Lastly, Friday evening will end with a relaxing circle of friends around the bon fire pit.
On SATURDAY, the excitement will really rev-up when over 1000 riders explode from the gate to conquer the beast that is Baja Acres. Meanwhile, over in the distance faint screams and laughter will be heard as both kids and adults will find cool relief swimming in one of 5 spring-fed ponds on the Baja property. Also, immediately following the end of the day's racing on the big track, spectators will hear a low rumbling from the pits as a mob of nearly 100 mini bikes emerge to start practice for the evening PITBIKE RACES. These riders are challenged by a difficult course that results in cut throat racing excitement for the thousand spectators just having a good ole time.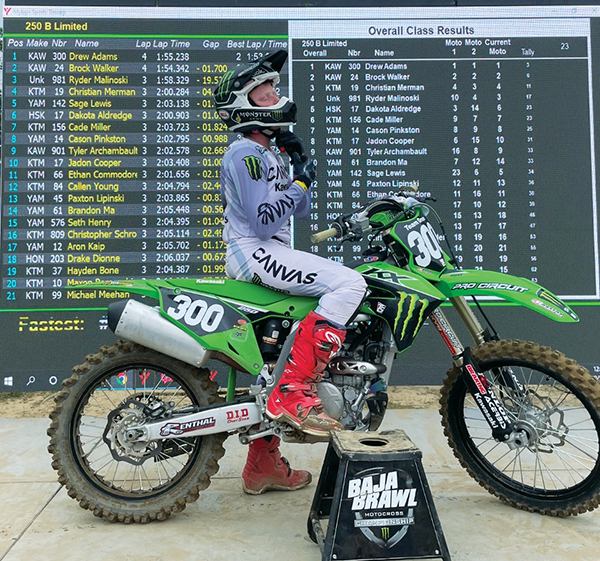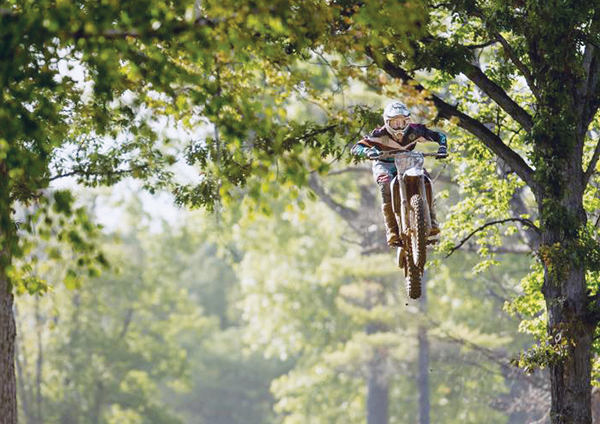 Racing action gets jacked up even further on SUNDAY as the 2nd motos of 3 racing continues throughout the day. Riders that win their moto race roll up on the large stage with a enormous LCD screen back drop this gives the opportunity for riders to talk about their race and thank their sponsors and mom and dad of course.
As the day of racing comes to a close, spectators will be sure to stick around for the annual SXS RACE as they watch crazed Utv drivers and passenger hit the front section of the track to do things never imagined possible on a buggy. Once the SXS's has finished, and all crippled carts dragged off the track, spectators will transition to the center of the facility where aquatic entertainment awaits. Spectators will not only get to witness some of the best Jet Skiiers in the country as they jump, flip, and 360 their way across the water. This corresponds with The Brawls BELLY FLOP Championship" contest. This sideshow of sorts will showcase some of the pit's most magnificent bellies, and the wakegenerating capabilities that have gone largely unappreciated… until now. Best of all, we're rewarding these gorgeous girths with the most appropriate prize we could think of… $1000. This POND PALOOZA of sorts from all the splashes and flipping action, hilarious announcing duos grace the mic for comic play-by-play.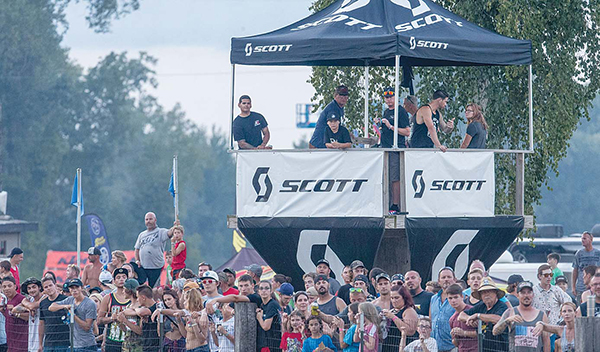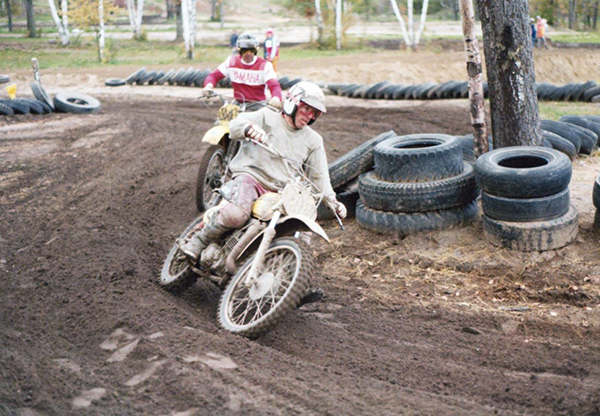 After the laughter and hysteria have subsided, The After Party concert starts with earth pounding music, dancing, and great community vibes.
Monday – on the last day of the Baja Brawl, spectators will be sure to stick around for final race motos of the 3-moto format as racers fight to the finish for the overall Baja Brawl Championship #1 Plate and receiving the one-of-a-kind Brawl Battle Shield award.
Everyone says " The Brawl!..it's hard to explain, you have to experience it.
As the summer ends Autumn enters with all the old oak trees turning brown and the maple leaves rustle on the ground its time for Baja's Halloween Race "THE MONSTER MASH". This race generates local racers and families from all around Michigan and Canada. The soil of Baja Acres changes to a softer consistency allowing for some the best riding conditions. The event starts with a Friday practice followed by a evening community fire. Saturday is its own race day followed by a Halloween costume contest with a long line of kids putting on a show for all. Trick or treating the campsites and hayrides of course. Then the heavy equipment comes in to bring the BIG logs for the Monster Fire that you could see from space. This will keep the 200 or so people warm and that will stick around for MUSIC, dancing on the dirt and the adult Halloween costume contest.
This Halloween Race is sanctioned by the AMA and still has serious competition. It's the only time Baja Acres include QUAD RACERS to compete. Sunday is another race day for Bikes and Quads to compete for the last event of the year at Baja Acres. •
Baja Acres est. 1974.
AMA Motocross Race Track, State of Michigan Licensed Campground, State of Michigan licensed Medical agency, NEW now offering weddings at the newly built "Odins Owl".
Baja Acres
8683 Birch Run Rd., Millington MI. 48746
www.bajaacres.com