Powering into 2023 Riding Season
By Jesse Wiederhold, Visit Keweenaw public relations/events coordinator
Sometimes you need four-wheel drive, ground clearance and the grip of an all-terrain vehicle to access your favorite parts of Michigan's Keweenaw Peninsula. Up here, 180 miles of ORV trails run through beautiful vistas, along rocky cliffs and snake through thick forests. It's just you, the trees and the hum of your machine when you ride through the Keweenaw.
Unlike other destinations lucky enough to support ORV riding, the Keweenaw's offroad trails run heavily on privately owned land.
A key purchase by The Nature Conservancy (TNC) in 2022 secured over 32,000 acres in the northern half of the Keweenaw for public use. Earlier in 2022 – some worried the trails and land may be lost. But, when buying the parcel, TNC also gained rights to the trails, historical structures and minerals on the land. To the joy of riders, TNC was pro-trails and they're staying open.
Though, riders and ORV enthusiasts can thank the Keweenaw ATV Club that riding has been made possible for almost three decades. The club works arduously in season and out to solidify and negotiate land contracts with owners to keep agreements current.
Keweenaw ATV Club Trails Coordinator Michael McMahon says he saw a need for the club just before the year 2000.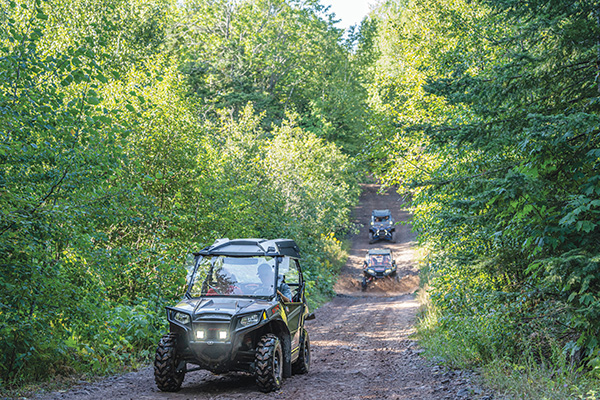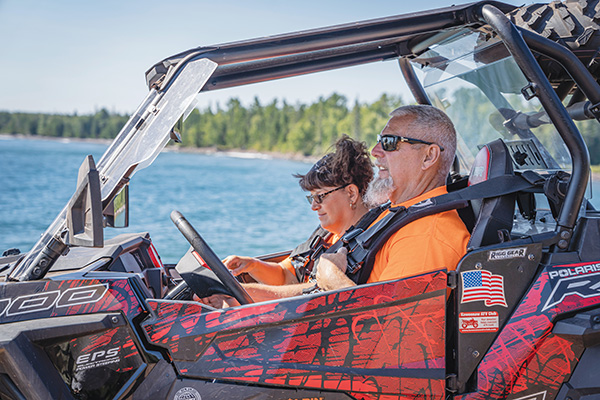 "I worked for the land company up here that we have most of our trails on and we could see that the trails were going to start disappearing if we didn't do something," said McMahon. "So we created a club."
In 2004, the club became a 501C3 nonprofit. Since then, it's held a membership, worked to maintain land contracts and has projects in store for this year. One is repairing a trail dubbed "Montreal Meadows." The trail floods often and is in rough shape.
"The trail needs engineering," said McMahon. "We have an estimate on engineering right now to be able to raise that trail [and] because it's in wetlands you have to go through the Department of Environment, Great Lakes, and Energy. It's our main trail and we fixed half of it last year. We'll finish filling potholes in the summer so the trail doesn't disappear basically on us."
Another major project is the restoration of a trail from Lake Linden to Gay, or ATV Trail "BD". This, as well as trail "B" both lead north toward Calumet and Laurium. The club secured about $8.5 million in state funding working with U.P. politicians like Representative Greg Markkanen and Senator Ed McBroom. The trail was heavily damaged during the western U.P. "Father's Day Flood" in 2018. The DNR blocked off the trail on March 10 and began construction the following week.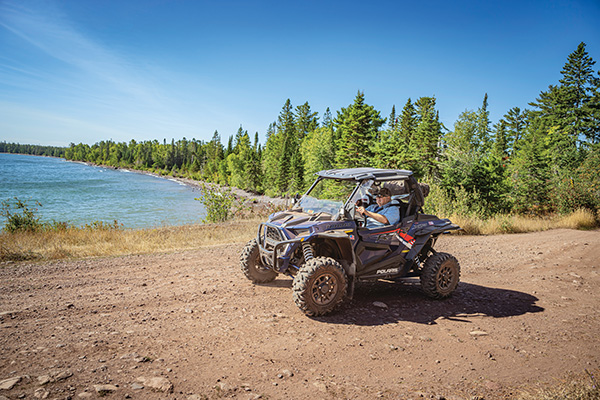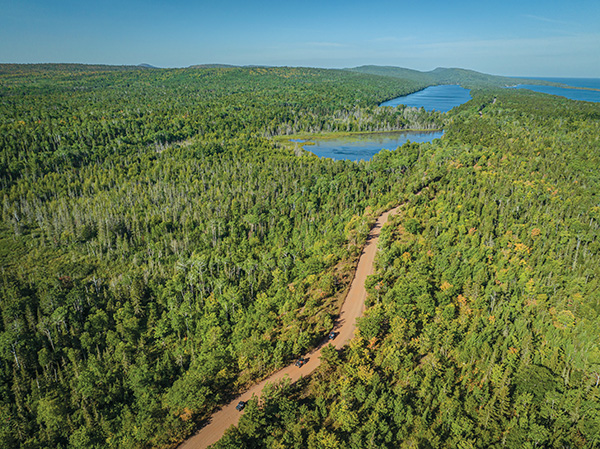 "Our club, according to the DNR, is the biggest spender in the state," said Daryl St. John, Keweenaw ATV Club president. "From Eagle Harbor going west, it's all sand and roots sticking up. We're going to gravel that this year. That's around $45,000. Last year [we spent] about $155,000."
Funding for the Keweenaw ATV Club comes in the form of ORV sticker purchases through the DNR, membership dues, and state-funded grants. Which can also come from the DNR.
"A lot of people up here say – oh $36 for stickers and it all goes downstate," said St. John. "No, downstate send their money up here. Even the DNR said down there they got clubs and most of their trails are on state or federal land and the forest service takes care of most of it."
However, he adds that the Keweenaw club has a good relationship with the DNR and grants can sometimes fund the entirety of trail-related infrastructure projects. Though, that's not the case for diesel fuel.
"Most peoples' equipment runs on diesel, ours runs on donations," said St. John. "We can't use grant money for it. Diesel is club funded. We need to clarify the paperwork where we can get some mileage out of the DNR for grating. We just have to turn in a mileage book or something."
Many members and volunteers have been in the club for almost 20 years. St. John says it's been difficult to get young folks interested in lending a hand or buying a membership.
"We need younger members," said St. John. "We were re-decking a bridge across the Gratiot River with a group from the club and they're working on the hand rails. Mike (McMahon) turned to me and says, do you realize we're the youngest guys out here?"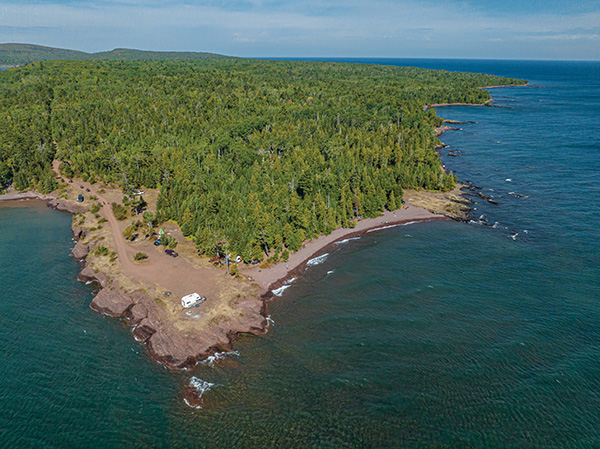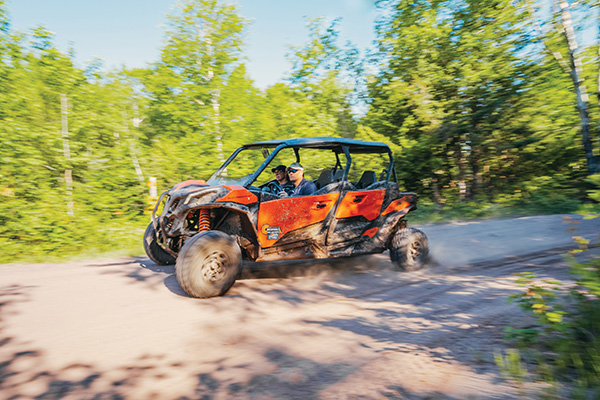 Roughly, there's 240 members in the club, down from a historic high of over 300 members. The club has 45 sponsors this year, down 10 from previous years.
"So many just take it for granted," said St. John. "They see the trails there, the signs are up, they don't know what the effort is to maintain that trail. A lot of people think it's the DNR that does all this."
St. John says there's a few ways to get involved this year.
Firstly, membership numbers matter. St. John says the DNR is more likely to give out larger funding to larger clubs. Wherever you are, if you ride – consider joining your local club. Additionally, people can "Adopt-A-Trail" in the Keweenaw similar to Michigan's "Adopt-A-Highway."
"Join and show up at the meetings," added St. John. "Put in your two cents, your advice and tell us what we're doing. Wrong or whatever. We can't monitor 180 miles of trails every year on our own."
At the end of the day, the Keweenaw ATV Club wants visitors to have the best experience on the Keweenaw trails and to enjoy local dining, drinks and businesses.
"They don't have to be on the trail, they don't have to be a bar hosting sledders or ATV riders," said St. John. "Every business around here benefits from the trails just from the tourist money that comes up here. I'm not just saying ATVs or snowmobiles. You must understand that from the hikers, the bikers, people that come up sail boating – I don't care. They come up here, they spend money and that money circulates through the community."
Remember to ride within your ability and be responsible on your machine. ORVs are a powerful tool to explore and view places you can't get to on foot. If you're looking to adventure north and take a beautiful ride through the Copper Country, consider making it to the Keweenaw. For more information on the area and for ORV trail maps, go to www.visitkeweenaw.com.