The first settler landed in Grayling in the early 1900s. It is said that the city was originally called Crawford, but the residents preferred the name Grayling given the many graylings swimming in the river, so they changed it.   
Grayling's access to two major rivers – AuSable River and Manistee River- and the presence of the vast forest around it make it an ideal destination for outdoor enthusiasts and nature lovers. Thousands visit the area for biking, fishing, hiking, canoeing, and kayaking during the summer months.
And if you enjoy ORVs, the area is definitely for you!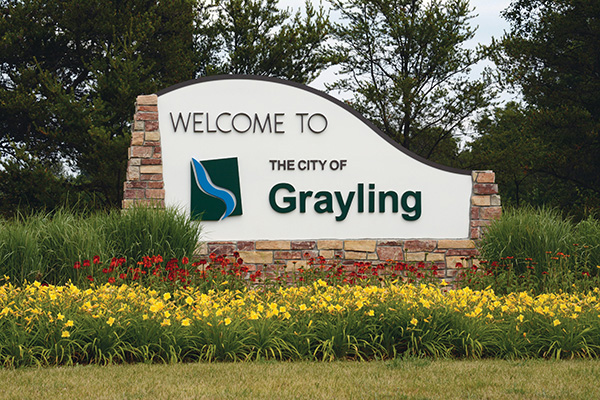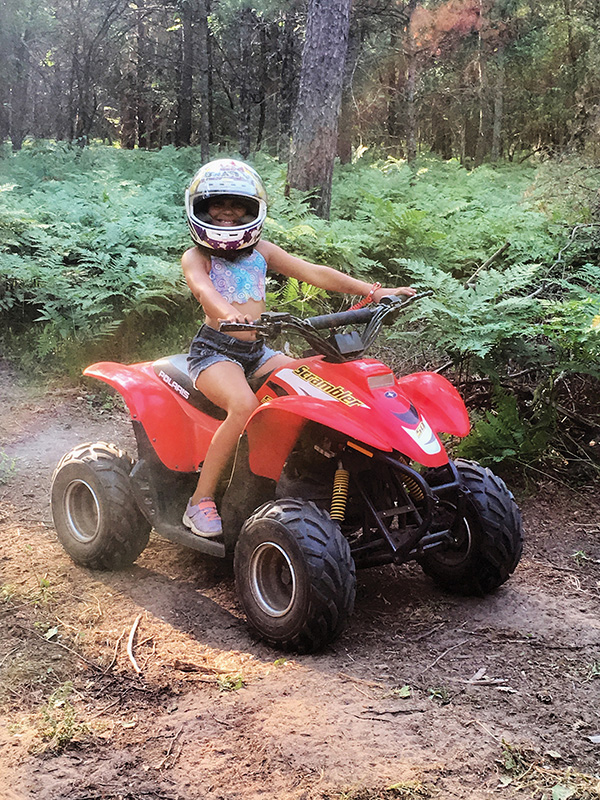 Grayling has hundreds of miles of ORV trails perfect for any rider, experienced or novice.
With an ORV Ordinance in Crawford County that opens the shoulders of some county roads to ORV traffic, a connected trail system is available that leads into Kalkaska County. The Frederic Loop ORV Trail is 29 miles long and open to ORVs less than 50 inches in width. Taking Cameron Bridge Road according to the ordinance, the Frederic Trail system connects to the Kalkaska system with 150 miles available.
The Kalkaska trail is mostly sand and rock with rolling hills. There are looped sections and several loop options.
The Frederic Trail runs from the trailhead off M-72 and heads north to the trailhead off County Road 6-12.
You can ride for days in the area and if you are into fly fishing this is the spot.  The area is world-renowned for trout. Early June is best for ATV and fishing due to the weather and the spinner hatch.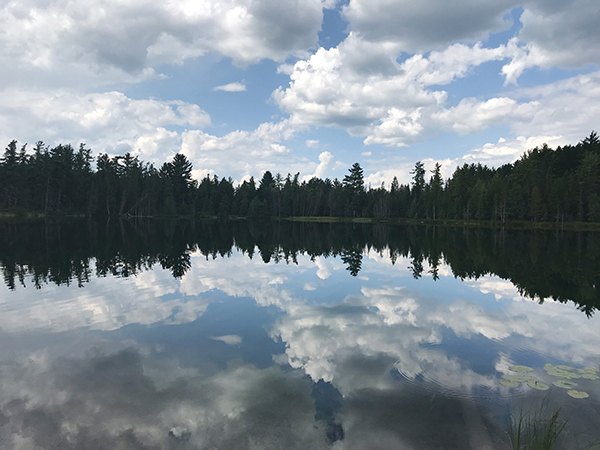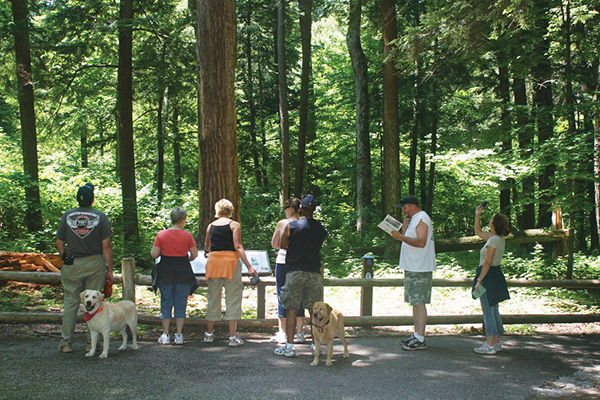 WHERE TO DINE AND DRINK
After you work up a thirst and appetite from riding and possibly fishing, there are lots of options for great food and drinks. There are several breweries in the area and, in fact, the city has a Brew Zone that allows open alcohol, so you can grab a beer and walk to the next place as you quench your thirst.
If you're in the mood for a juicy burger, you can't go wrong with Spikes Keg 'O' Nails famous Spikeburger. This family-friendly restaurant has something tasty on the menu for everyone to love, with burgers, sandwiches, Mexican food, desserts, and even a kid's menu.
For Barbeque check out Ray's BBQ, Brews, and Blues and enjoy great service and top-notch food.
For pizza and breadsticks hit the Bear's Den Pizzeria or have it delivered!
Dead Bear Brewing Co. is a cozy spot that serves a full menu of food including small plates, entrees, burgers, sandwiches, salads, soups, desserts, and daily specials. With 21 beers on tap, including their own craft beer, a full bar, and live music on the weekends, it's no wonder the place is so popular for locals as well as out-of-towners.
And if you love a great breakfast, Grayling Restaurant is where the locals eat. Since 1937, Grayling Restaurant has been serving homestyle food with a smile. Try the Lumberjack Breakfast and you won't be disappointed.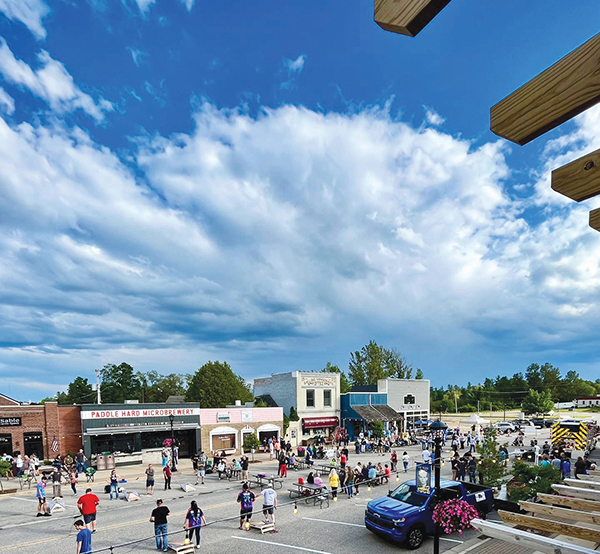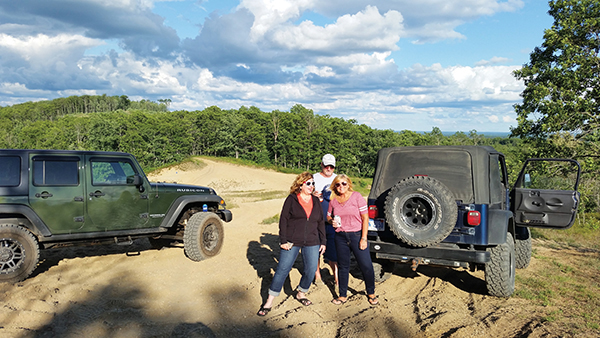 WHERE TO STAY
Enjoy privacy in a quiet, wooded setting at the Woodland Motor Lodge. With quality rooms at reasonable rates, outdoor cooking, a firepit, and jacuzzi suites available, this is a great place to spend your time relaxing when you are off the trails.
9 Oaks Inn is located five miles south of Grayling, nine miles northwest of Roscommon and 4 miles from the north end of beautiful Higgins Lake, in a rural area of Crawford County. Eight updated rooms are always clean with Wi-Fi and HBO television. 
Borcher's Bed & Breakfast is Grayling's first Bed & Breakfast. With four guest rooms in a beautiful setting, family-style breakfast, and open all year you can't go wrong.
On the banks of the AuSable River, seven miles east of Grayling sits the Gates AuSable Lodge which has 16 attractive motel rooms each with a river view. Private dining room featuring homemade soups, breads, pies and dinner specials make it a slam dunk.
There are several other hotel and motel and cabin options in the area as well.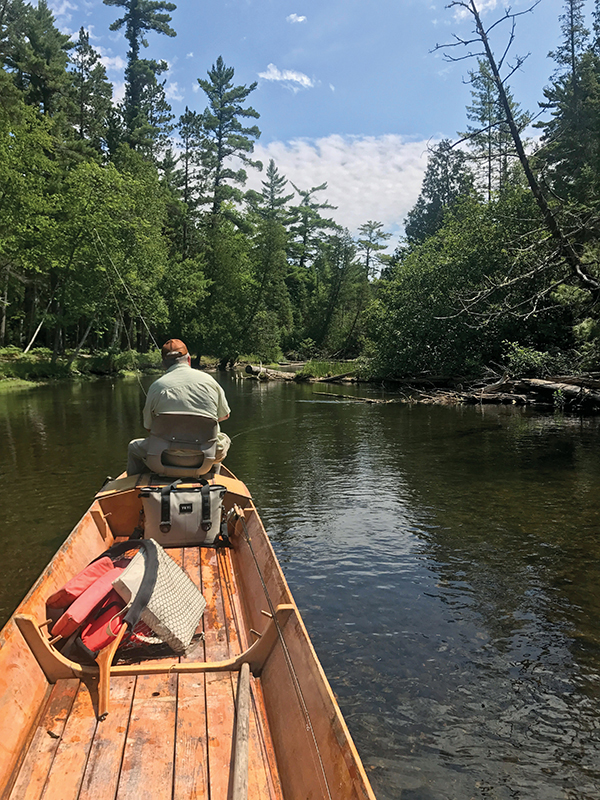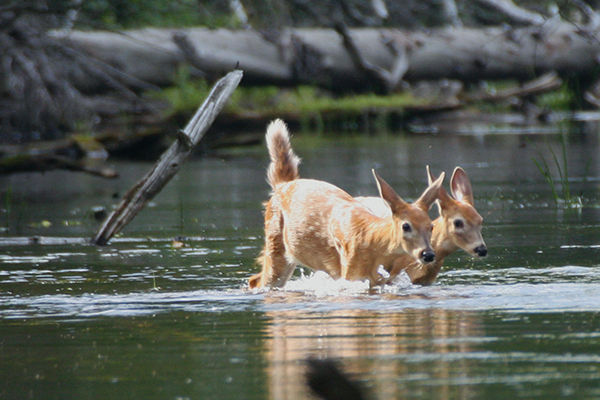 THINGS TO DO
Take a day off from hitting the trails and hit the links at Forest Dunes Golf Course or the Patriot Golf Course. If you face inclement weather, head inside and play 18 at Out of Bounds Indoor Golf.
Take a walk and take advantage of beautiful nature at Hartwick Pines State Park or head to Borchers Canoe and Kayak Rental and take a spin on the AuSable River!
Or check out the Rialto Theater for a movie! This legendary theater has been owned and operated by the same family for over 100 years.
Grayling is also known for Kirtland Warbler Tours in June. These beautiful feathered friends recently came off of the national endangered species list and hit Grayling during their annual migration.
Grayling truly has something for everyone and a lot for ORV enthusiasts. Book your trip today! •