Rugged, Wild and Totally Worth the Trip
By Joyce Wiswell , Contributing Writer
With so many great places to visit all over the Upper Peninsula, you might ask yourself, why bother traveling all the way up to Eagle River and Eagle Harbor? The answer becomes obvious once you arrive: rugged beauty, well-maintained trails, and snow, snow, snow everywhere.
In fact, the Keweenaw Peninsula received some 322 inches last year and while the pace is not as impressive so far this year, more than 100 inches had fallen by mid-January.
Perched on the shores of Lake Superior – which in wintertime looks more like a moonscape than a beach – the towns of Eagle River and Eagle Harbor epitomize the Keweenaw vibe. You won't find any chain motels or fast-food restaurants – and you won't miss them, either, thanks to the friendly mom-and-pop businesses that dot the region.
Eagle River
Eagle River is one of the Keweenaw's oldest settlements, and it hasn't grown much since its founding in 1843. There's not much in the way of business except the occasional general store or jam shop (because they don't grow in many places, thimbleberry jam is a famed local specialty and a great – albeit – pricey souvenir).
A notable exception is Fitzgerald's, a picturesque restaurant with gourmet fare and ultra-modern guestrooms right on Lake Superior. It's a pretty compact spot, so make a reservation to avoid being turned away.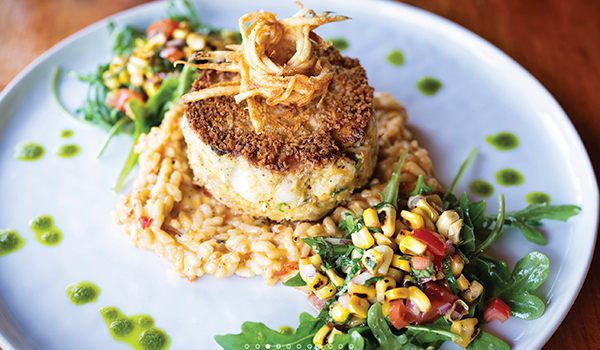 Eagle River Falls is an impressive sight – if you can see it. The pedestrian bridge that overlooks it isn't always accessible due to towering snowbanks.
While navigating the area via sled or car, keep an eye peeled for deer. They are everywhere, especially near the designed feeding station on the start of M-26, which is run by a volunteer group called UP Whitetails of the Keweenaw.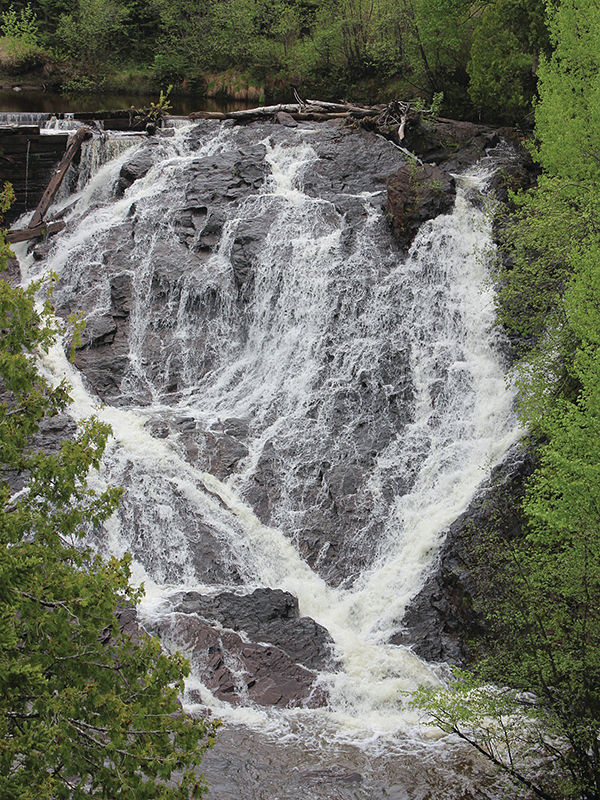 Eagle Harbor
Up the coast some seven miles (and a stunning drive along M-26), Eagle Harbor offers a bit more commercially, including a several restaurants and motels. The 1871 lighthouse supplies plenty of atmosphere in what was once a busy harbor town.
"We very much cater to snowmobilers, especially those with little or no experience," says Eddie Brecht, owner of Fletchy's Otter Belly Lodge, a waterfront spot complete with motel, café and a fleet of 13 snowmobiles for rent via Eagle Harbor Adventures.
"Eighty percent of our renters request a guide and we have three on staff who stay really busy," Brecht adds.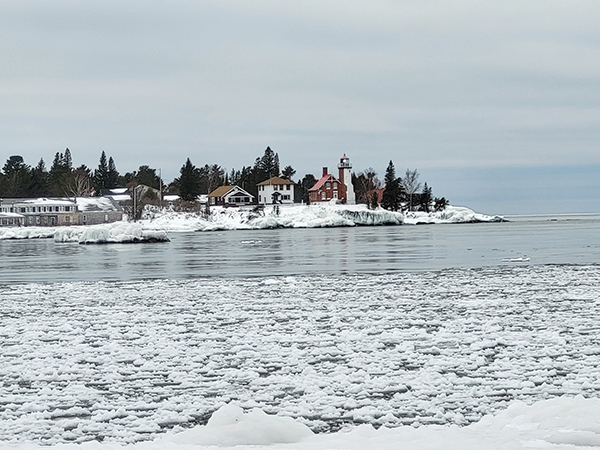 New this year and a welcome sight for sledders is the Eagle Harbor Staging Area with plenty of parking and portable toilets. This site near Trail 130, the "Eagles Loop" that connects Eagle River and Eagle Harbor, is a joint venture of the Keweenaw ATV Club, Keweenaw Outdoor Recreation Coalition and Eagle Harbor Township.
Among the don't-miss sites that Brecht recommends, with or without a guide, are the sweeping panoramic views atop Brockway Mountain (snowmobile is the only way to get to the top in the winter) and High Rock Bay at the very tip of the Keweenaw. Pretty Lac Le Belle on the other side of the peninsula is another popular spot, and you can gas up here as well as marvel at the daring skiers careening downhill at super-steep Mount Bohemia (take care to stay off the ski trails). You can gas up or grab a bite at the Lac La Belle Lodge.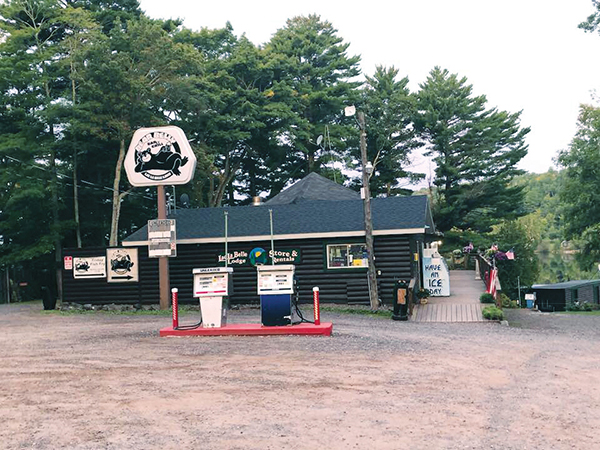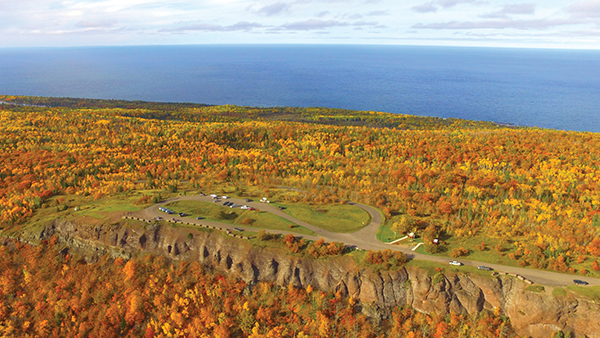 "The trails are calm, traffic-wise, so you won't see as many people," Brecht says. "And it is eye-opening for people to see something like Mount Bohemia in the Midwest."
In fact, he says, that pretty much holds true for the entire Keweenaw Peninsula. "The things you are going to see, you will not even think you are in Michigan!"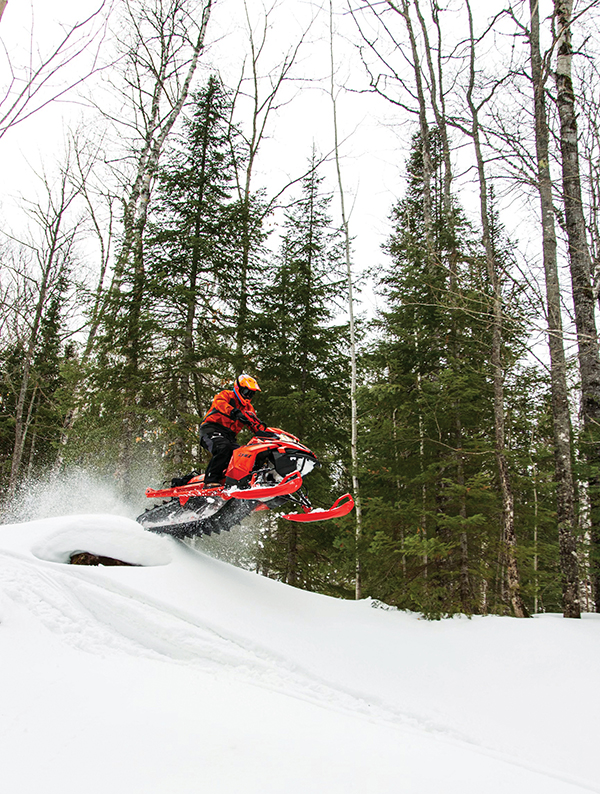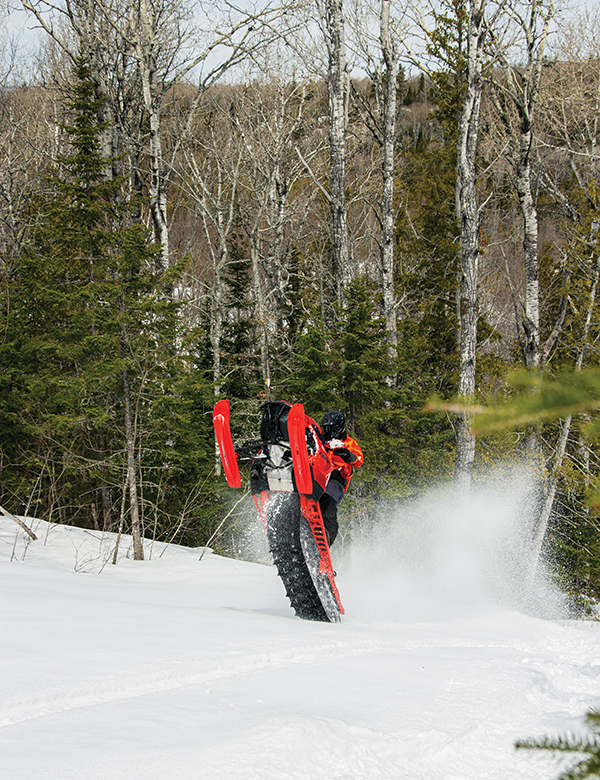 Gassing Up
There's a pretty large (by local standards) BP Station on Highway 41 right at the Houghton/Keweenaw county line. A few miles up the peninsula at the intersection of highways 41 and 26, the Phoenix Store has old-school pumps that dispense both gas and diesel. Stop here even if you don't need a fill-up just to experience this spot that's been operating since 1873.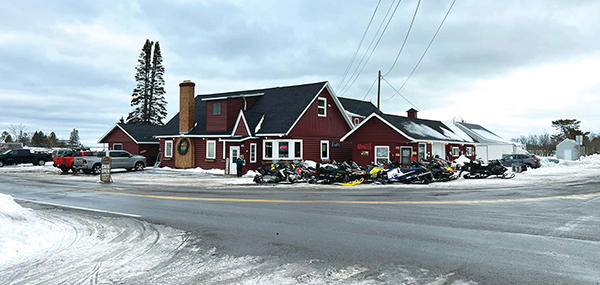 Just across 41 is the even older Phoenix Church, now a historic site that is open on special occasions. From here, scenic Copper Harbor is just 12 miles away with a handful of motels, restaurants and gas stations that stay open all winter.
The entire Keweenaw Peninsula is a National Historic Park with 21 separate sites that showcase the region's heyday as a copper mining mecca. From fully intact mineshafts to crumbling brick walls, you can see the surprisingly picturesque ruins everywhere. •