Little Island Lake Resort where families can unwind, friends can get together or host a small event year round.
By Brent and Aimee Michalak, Contributing Writers
Are you looking for an exciting getaway spot that will allow you to appreciate Michigan's many natural delights while enjoying quality time with friends and loved ones? Sure, large, swanky resorts have their perks, but there's something truly special about checking in at a quaint and cozy retreat where life seems to slow down just a bit. As you prepare for your next getaway here in the Great Lakes State, be sure to keep Little Island Lake Resort top of mind.
This serene destination nestled in the Seven Lakes Area of National City, Michigan is the perfect spot for an any-season reset. You might not be familiar with this charming little resort, but you'll become a lifelong visitor once you've enjoyed your first stay here. Just ask some of their most loyal, repeat guests!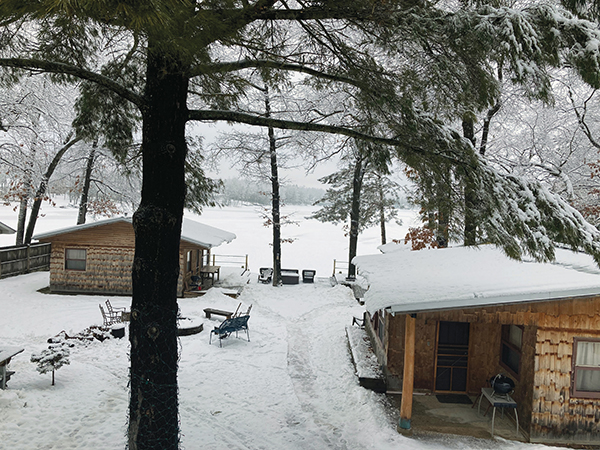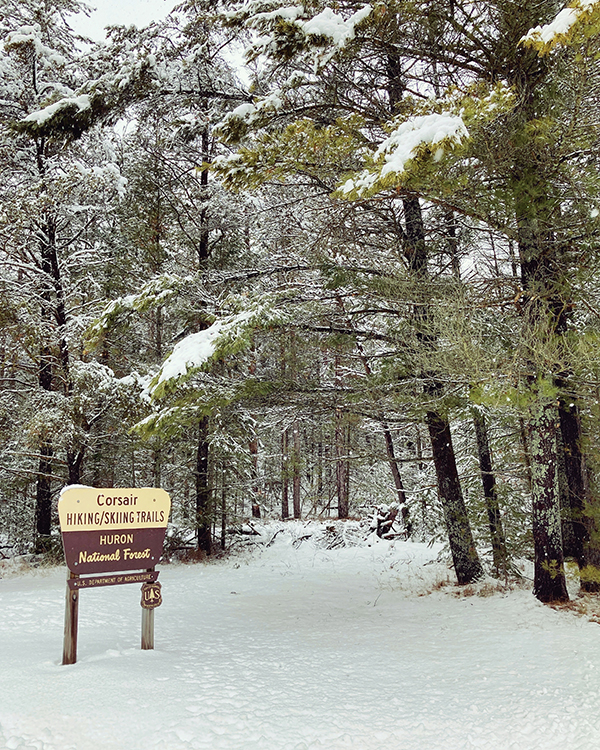 Open year 'round, Little Island Lake Resort is the ideal spot for a family getaway, a romantic escape, or a small gathering with friends and loved ones. With sleeping accommodations for up to 25 people, it even works as a small wedding or family reunion venue.
Did we mention they're dog-friendly? That's right, for a small fee, guests can bring two of their furry four-legged family members to join them on their Up North adventure.
Owned and operated by husband and wife duo Brent and Aimee Michalak, the resort property dates back to the 1950s and still maintains some of that vintage charm with its cedar shake cabins and vintage (and vintage-inspired) decor. But don't worry, the beds are new AND comfortable!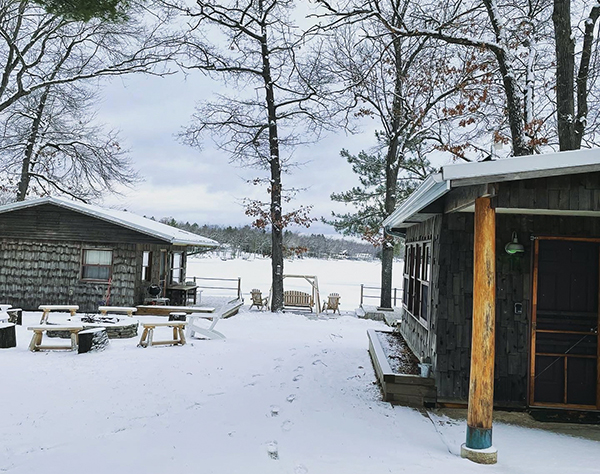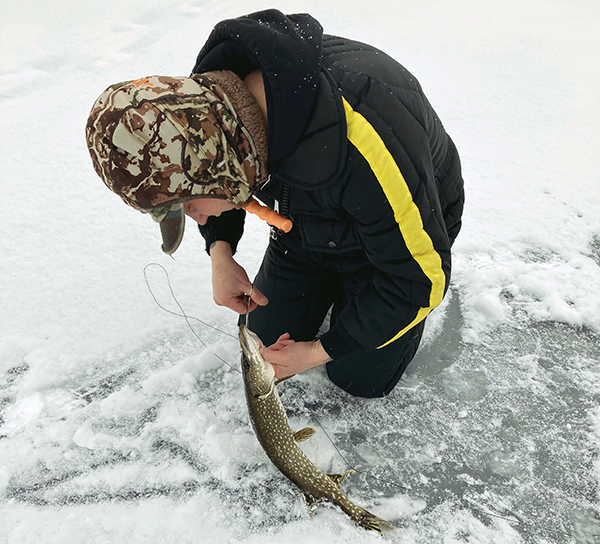 Little Island Lake Resort is situated in the perfect location for winter sport enthusiasts, too! Do you love to rip turns and "send it" on snowy trails? Load up your sleds because they are less than a mile from the ATV/snowmobile trailhead. Or maybe sitting in an ice shanty waiting for one of the five species of fish found in the lake to trip your tip-ups is more your speed. And don't forget the over 28 miles of cross-country ski trails just down the road at the famed Corsair Ski Trailhead.
Not into the cold and snow? No problem! They have tons to do in the summer both at the resort and in the surrounding Iosco County area. But don't wait too long, Little Island Lake Resort tends to book up fast between May and October.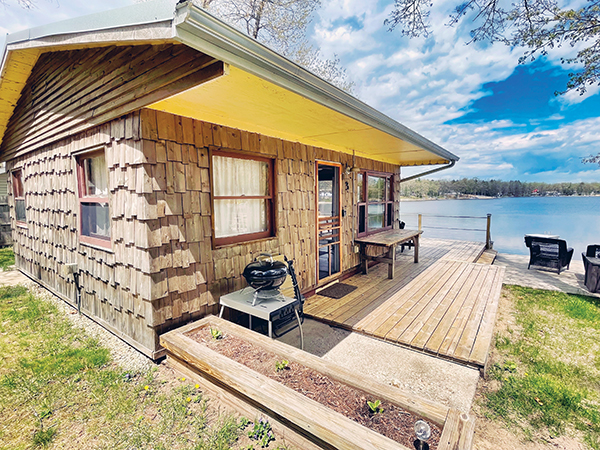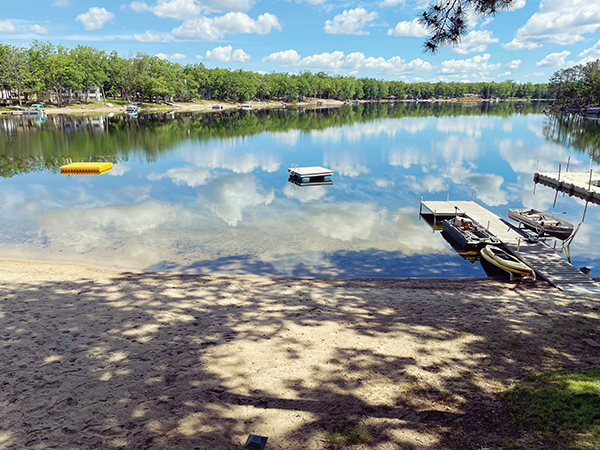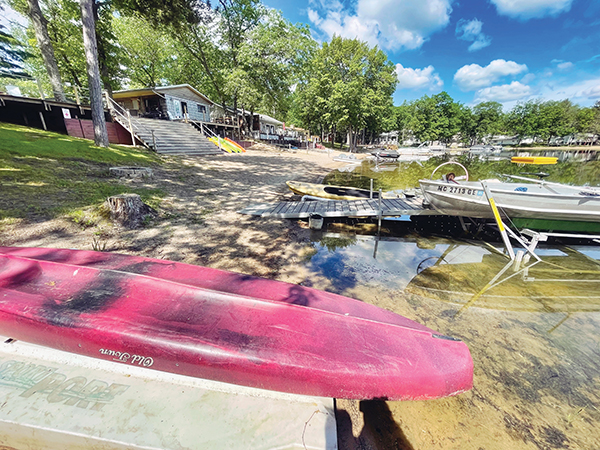 There are four, fully-loaded units on site, including three vintage cedar cabins, and a lofted apartment suite—all you need are groceries and grooming supplies. And no matter which space you choose, you'll have access to the resort's sandy beachfront along gorgeous Little Island Lake.
When we say the resort is waterfront, we truly mean it. In just seconds, you can walk from your accommodations to the sandy shoreline to enjoy fishing, swimming, sunbathing, and more. All guests have complimentary access to multiple watercraft, including kayaks, stand-up paddle boards, a canoe, a paddle boat, and a motorized bass boat.
Test your skills with the always-stocked tackle boxes and fishing gear or gather 'round for an evening bonfire in one of the available fire pits. Not into the neighborly kumbayah? Grab a book and hop in the hammock or peep the cabin's binoculars to journey the area on foot in search of the natural wildlife to be found amongst the nearby woods. There's truly a genuine sense of quietude and relaxation here that's just impossible not to appreciate.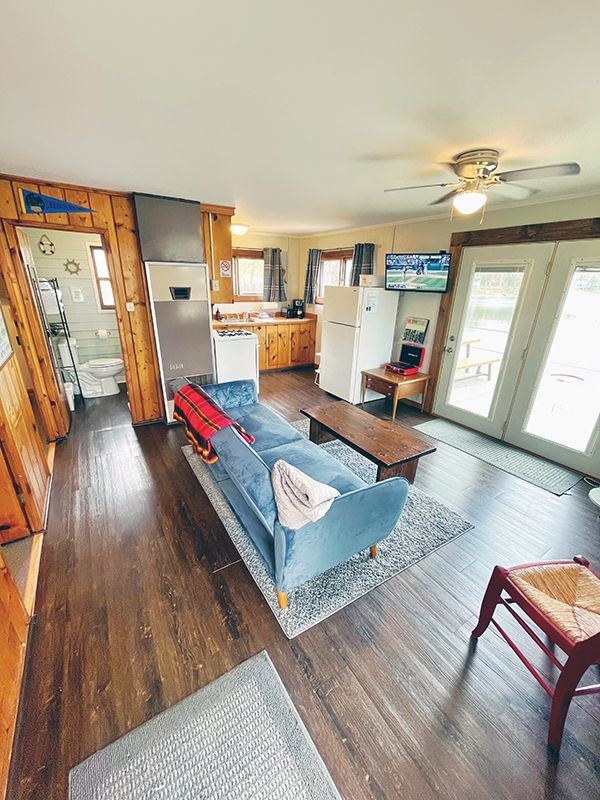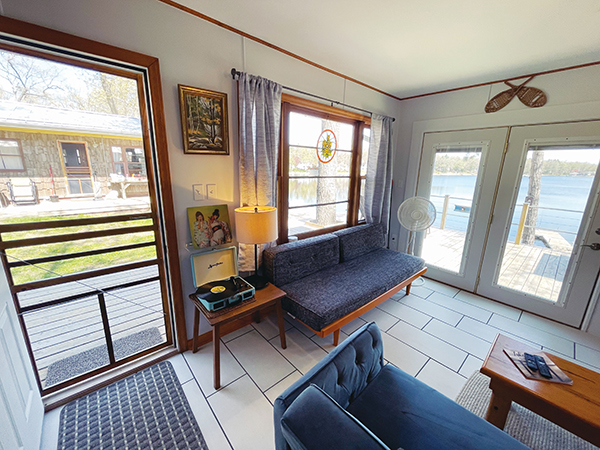 And if all that weren't enough, Little Island Lake Resort is conveniently located near a variety of local attractions, including the Downtown East Tawas, Lumberman's Monument, Iargo Springs, and Tawas Point Lighthouse, all history-rich treasures.
When you're ready for an unforgettable #puremichigan vacation in any season, make your reservations at this waterfront wonderland. You'll soon be counting down the days until your next visit.
For additional information about this lakefront locale in Michigan, including reservation details, please visit littleislandlakeresort.com or send an email to hello@littleislandlakeresort.com. Have you and your loved ones made memories at Little Island Lake Resort during previous getaways? Share your memories with us by leaving a Facebook comment. •