Lake Gogebic is truly a one-of-a-kind destination.
By Kim Kisner Contributing Writer
Located within the one million acre Ottawa National Forest, Lake Gogebic sits in two time zones, is the largest natural inland lake of the Upper Peninsula and gets an average of 300 inches of snow per year. 
It is also situated on perhaps the best snowmobile trail system in the country, extending throughout the Upper Peninsula, yet is perhaps one of the best kept secrets in the Midwest, making it even more desirable. 
The area features hundreds of miles of connected trails though pristine forests. Snowmobilers are welcomed with open arms to the breathtaking splendor of this winter wonderland. Imagine snow so clean and pure it shimmers…a sky so crystal blue it looks like a painting, and air so fresh and clean it takes your breath away. 
Lake Gogebic is also centrally located so it can easily be used as a hub for your snowmobile adventures in both Ontonagon and Gogebic Counties. The area offers winding forest trails, scenic overlooks, railroad grades, bridges, hills, lakes, cedar swamps, and logging roads – all in a day's ride. One can easily ride for several hours and even days and not see the same scenery twice.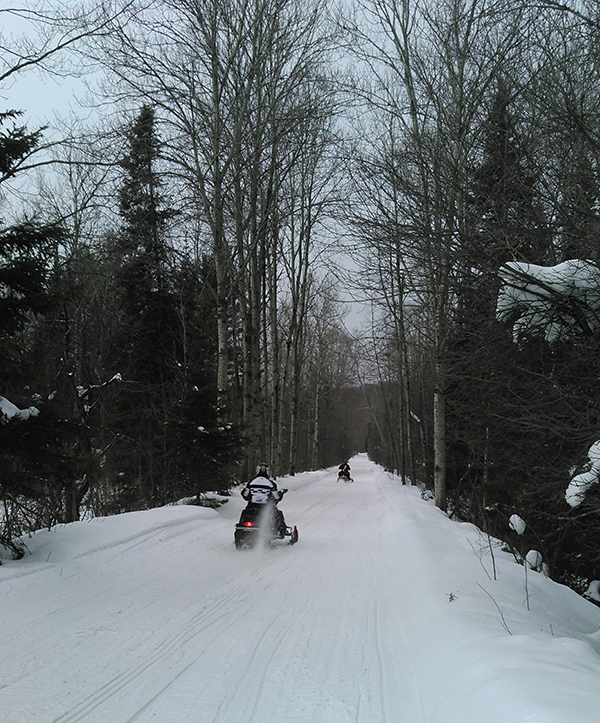 The trails are groomed with the state-of–the-art equipment and located in the areas most accommodating for snowmobilers.
The nights are frequently graced by the Northern Lights, and the atmosphere is 'come as you are,' friendly and warm.
Sound enticing? Want to start planning your trip?
Let's Talk Lodging
Local businesses offer lodging for any size group, for any length of time, all year, so you are sure to find accommodations to fit your needs and budget.
If you are looking for a relaxed atmosphere with comfortable accommodations and a great view, Gogebic Lodge may be just the place for you. Offering cabins and chalets, a restaurant, lounge and bar and great access to the trails, it's a perfect spot for snowmobilers.
In that same vein, the Root Cellar Resort is an excellent place to find peace, comfort and quiet. It offers the convenience of leaving your cabin on snowmobile and heading either north or south on the trail. This is one of the only places in the Lake Gogebic area that you can legally ride to and from the resort with your ATV.
With lakefront cottages, spacious rooms, a full-service Pub and Grub and beautiful views, you can't go wrong with Fishtales Resort as another option.
And if you are looking to rent a home or Airbnb, contact Lake Gogebic Family Vacation Rental Homes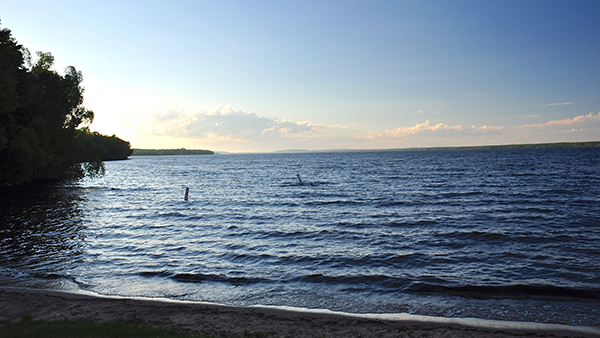 Where to Dine
One of the most well-known and popular snowmobile stops in the Midwest, Hoop 'N Holler offers a great view of the lake and always a fun time.
The lovely Konteka Black Bear Resort offers a full menu with everything from fried pickles or deep-fried mushrooms to a juicy burger to steaks, ribs, pasta and seafood. If you are hungry this is the place to dine.
Walk into Dutch's Bar for a friendly greeting and a beer. 
If you've been out on the trails all day and need a place to grab a drink and a delicious sandwich, Two Fat Guys Bar & Grill is the place to go.
Attractions
If you are looking for more magical views and vistas, directly north of Lake Gogebic sits Michigan's largest State Park, Porcupine Mountains Wilderness State Park. Dedicated in 1945 to preserve the biggest and best remaining old-growth hardwood-hemlock forest remaining in the Midwest, this 60,000-acre park known for great hiking trails, wildlife, geologic formations and splendid woodlands.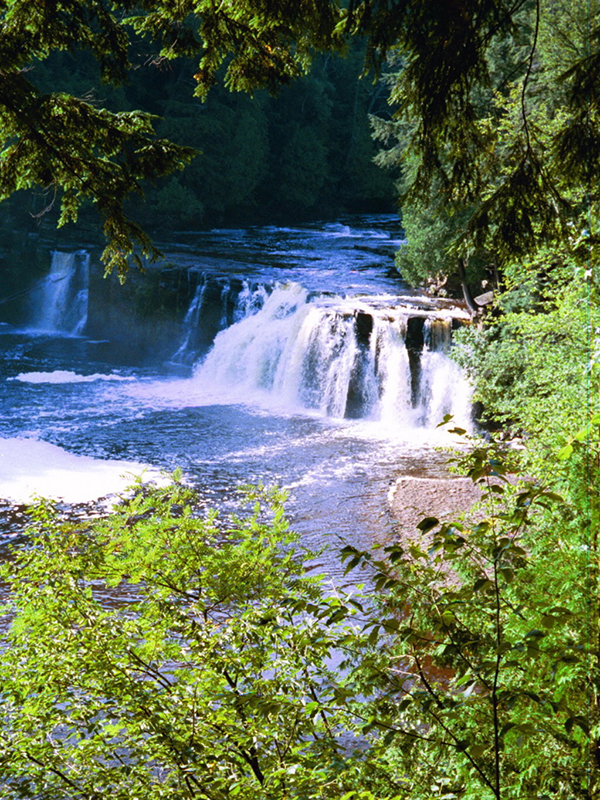 Into history? Check out the Old Victoria Copper Mine where miners worked in the 1800's seeking copper and silver. Here, you can experience the walk into the mine site on the same trails trod by those pioneers so long ago. A climb to the summit of Mt. Lookout offers visitors a site of the legendary Copper Boulder of the Ontonagon River.
Looking for more? Go to www.lakegogebic.com for information on skiing, hunting, fishing and other activities.
So, whether you are looking for family fun, an overnight snowmobiling adventure or a weekend getaway, the lake Gogebic area has it all. Start planning your trip today. •