A humble family farm market from the 1950's has evolved and expanded into Beck's Trailer Superstore, the nation's most extensive trailer selection for all your needs on and off the trails.
By Chad Beck
If you've ever driven Up North via US-27 then you've likely noticed the nearly 1 mile stretch of trailers along the highway at Beck's Trailer Store. Located just north of St. Johns (20 minutes north of Lansing) directly on US-27 Beck's Trailer Store now offer's the largest selection of open & enclosed trailers in the country on their huge 45+ acre lot.
The entrepreneurial spirit runs deep in the Beck family as they have been operating businesses on the property since the 1950's starting with a small farm market. Over the years they have also operated a marina, motorsports dealership, custom motorcoaches & propane business, which operates at the same location. Beck's is family owned & operated and has been focused on providing high quality trailers of all types for the last 25+ years.  The Beck family, and most of its staff, for a good portion of their lives have been outdoorsmen hunting, fishing, riding snowmobiles, dirt bikes, motorcycles, UTVs, using tractors & heavy equipment of all types. This experience makes it easier to select the trailer brands and configurations that will best get the job done for any application combined with the longevity to last many years.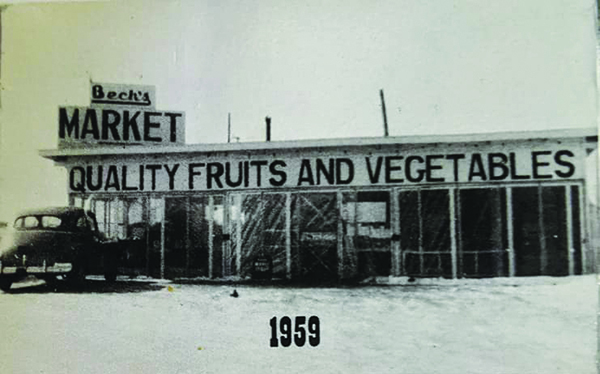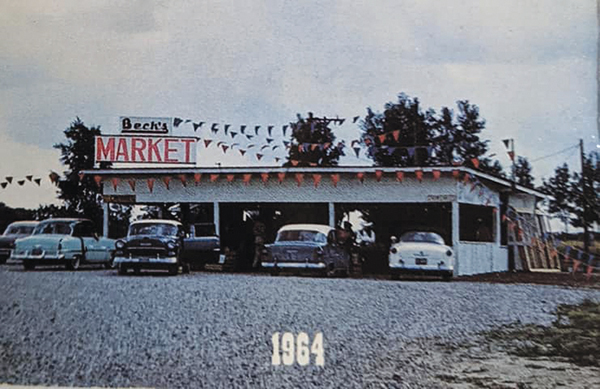 Beck's offer a wide variety of makes and models with eight high quality open steel brands like Diamond C, Load Trail and Big Tex to name a few. They carry a few enclosed brands with the star being Legend Trailers built nearby in Alma, MI. Beck's takes pride in selling Legend Trailers built by Michigan workers and supporting the Michigan economy. Legend specializes in high quality aluminum trailers that provide many years of rust-free use. Beck's stocks ten different models of Legend aluminum open trailers from utilities to car haulers and equipment trailers. On the enclosed side, they carry thirteen different Legend models including a variety of cargo, car, snow & UTV trailers in all sizes.  The Beck's team takes great pride in the number of Legend trailers parked at the trailhead regardless of the season. In fact, Beck's Trailer Store sells more aluminum trailers than any other dealer in the country.
Beck's Trailer Store offers a huge Parts Department and Service Center. In addition to stocking the staples such as receiver inserts & balls, spare tires, e-track, straps & ski guides/mats they also have hundreds of other parts & accessories. The service department feature several highly skilled & experienced techs. Many trailer dealers do not offer a service department so are unable provide their customers service after the sale; therefore, Beck's customers always receive priority service scheduling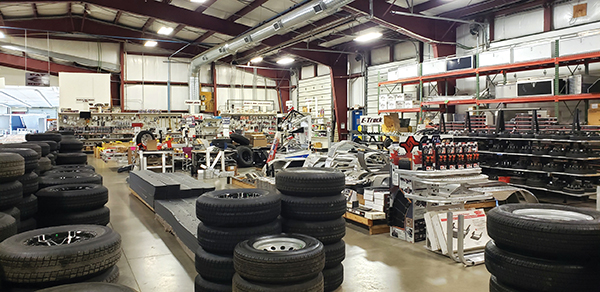 The reason Beck's typically stocks around 1,500+ trailers is to provide the customer the best possible selection for their needs, wants & budget. They like to say "whether for work or play chances are you'll find your perfect trailer at Beck's." The knowledgeable staff takes great pride in taking the time to understand the customer's needs and wants to help them select a trailer that will exceed expectation. After the proper trailer is selected, they complete a detailed delivery & safety check process to ensure everything on the trailer is fully functional, hooked up properly and ready to safely hit the road. Beck's also offers a wide variety of personal & business financing from many local & national lenders.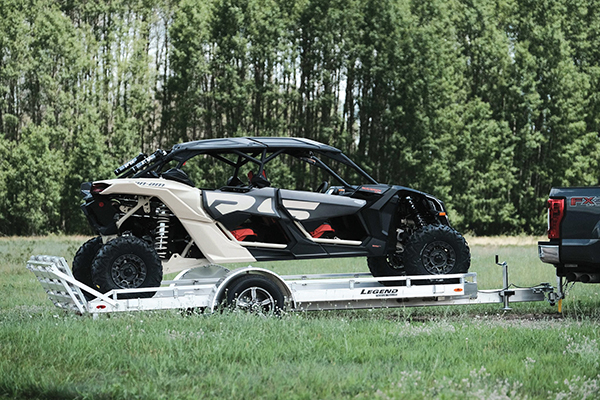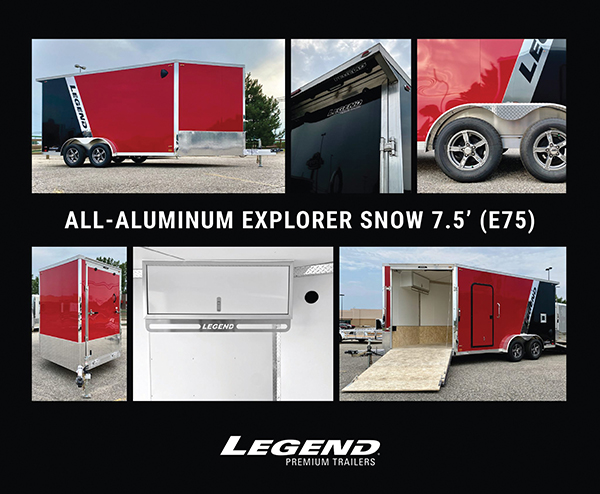 Beck's Propane also operates out of the same location & services customers in Clinton, Gratiot, Shiawassee, Ingham and Eaton counties. As with the trailer side of the business, they are strong supporters of Breast Cancer Awareness. The new fleet of propane trucks proudly supports Breast Cancer Awareness in memory of former employee Pam Page.
Beck's has recently expanded beyond its huge 45-acre lot to accommodate even more inventory in order to continue providing you the absolute best trailer selection. If you're not in the market for a trailer, they invite you to stop in for any needed parts on you way by or simply to stretch your legs, use the restroom and grab a cup of coffee or a fresh bag of popcorn too.