Gladwin County is the gateway to the 'Up North' experience, outdoor recreation, events and history.
By Jenna Smith, Contributing Writer
The name "Michigan's Backyard" was coined for Gladwin County as it sits in Central Michigan and it seems to be the gateway to up north areas that are loved by locals and tourists. Gladwin County is rich in outdoor recreation, history and known for its great events!
The two main communities in the county that neighbor one another are Gladwin and Beaverton. Both are pleasant small towns and sit among the woodlands and rivers of the state's North Central region. Whether you prefer to enjoy nature at one of the many campgrounds or find upscale lodging and spa experiences, both will offer a variety of experiences everyone can enjoy.
Unique to Gladwin are the many stone houses built by a stonemason, Warren Dassay, who left a very visual and standing artistic legacy for future generations. Discover Gladwin by taking a walking tour and finding the 5 wooden sculptures created by artist, Jim Barnes, in 2015 which exemplify the history and natural wonders. Pale Blue at the Stone House Restaurant showcases this type of masonry craftsmanship while offering unique Barbecue, handmade foods, and in-house smoked meats. The sidewalks of Cedar Avenue are lined with boutiques and shops to find locally made gifts and products.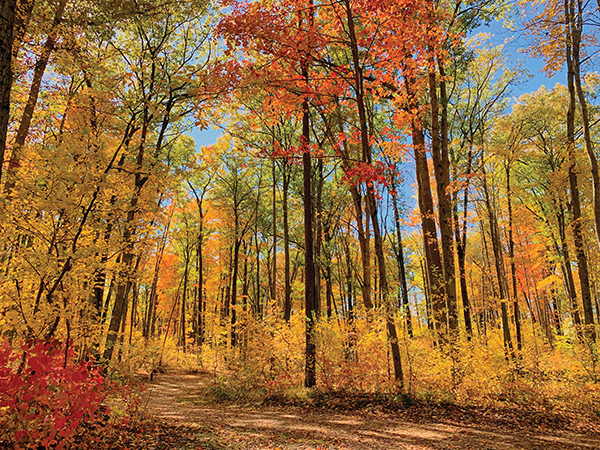 Travel southeast to Beaverton by road, waterway or trail! The newer paved pathway "Trail of Two Cities" meanders beside and near the Cedar River between Gladwin and Beaverton and offers space for hikers and cyclists to enjoy nature between the two towns. Beaverton is known as the Plastic Thermoforming Capital of the World. At the Beaverton Activity Center, you can experience dynamic exhibits that honor and display the history of the four men, who with their families and staff, impacted our economy and way of life with specialized plastics manufacturing and high technology machine fabricating. In the summer, residents and visitors enjoy Ross Lake, an all sports lake, and the Ross Lake Splash Park.  The recently renovated Beaverton Tavern has the small town feel and a menu packed with big flavor, including their well known wet burrito.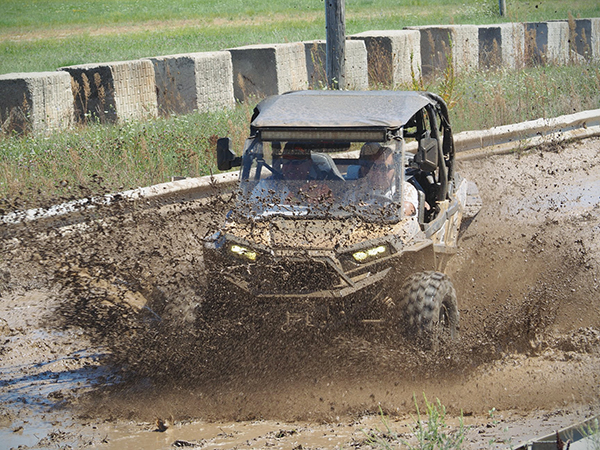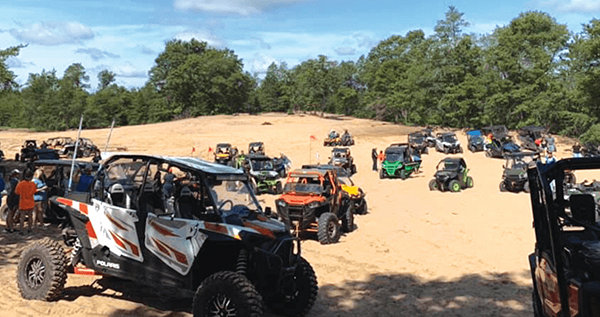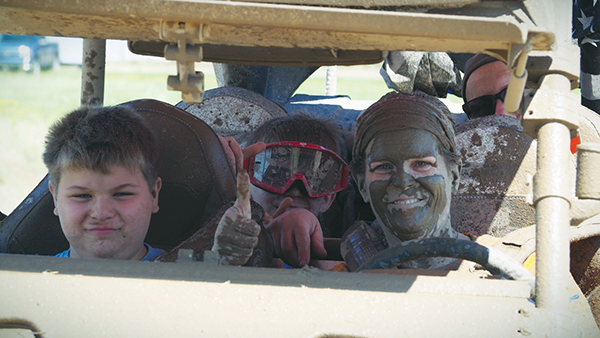 ACTIVITIES
Sports enthusiasts have a wide range of things to do. One of the two large motorized events is the ORV FUN FEST (see related insert) in August. The other is THUNDER ON THE STRIP in September, which is a 2-day event at the Gladwin Zettel Memorial Airport, pitting some amazing cars against one another to see who is the fastest on the strip. Friday is Test & Tune Day; Saturday is the Drag Racing event. You'll have an opportunity to bring your car and show off what it can do in a 1/8 of a mile race or watch the action from the sidelines!
The Cedar River offers waterway travels! Kayak or tube for miles on it as it rambles through the city and county. A person can launch their kayak or canoe from the Gladwin North Park and end their excursion at the various sites that converge with the Trail of Two Cities pathway. Add to this adventure by checking out the skateboarding & inline skating setup or the new Disc Golf course at the Gladwin North Park.
For those wanting to hit the links, Gladwin County boasts 3 courses, near the city and north by Sugar Springs, with 9 or 18 holes and varying degrees of challenges. Within a 20 mile radius of Gladwin are an additional 6 courses to choose from. Make a weekend of it and enjoy the hospitality at the lodging options available between the towns, including one motel with a Michigan shaped pool.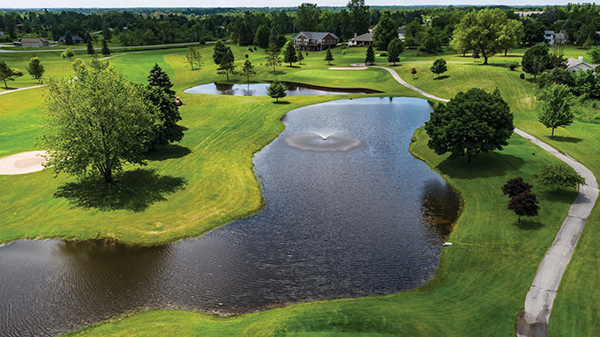 It would be difficult to not be able to catch a fish on one of 30 lakes & 12 rivers in Gladwin County. The variety of fish include Bluegill, Largemouth & Rock Bass, Northern Pike, Walleye, Yellow Perch, Crappie; Brook, Brown and Rainbow Trout. The Dam failures severely affected Secord, Smallwood, and Wixom Lakes which are majorly dependent on the Tittabawassee River. Dam repair has been underway and gradual restoration of the larger lakes is anticipated over the next 2-4 years. There are still Cedar, Elk, Grass, Kerswill, Pratt, Ross, Wiggins and other lakes to discover.
We've learned that Dams come and go: Chappel Dam, which forms Wiggins Lake failed twice in the 20th century and was rebuilt both times. We are recovering and revitalizing from the historic flood of 2020. There is still plenty of opportunities for boating, water skiing, sailing, canoeing.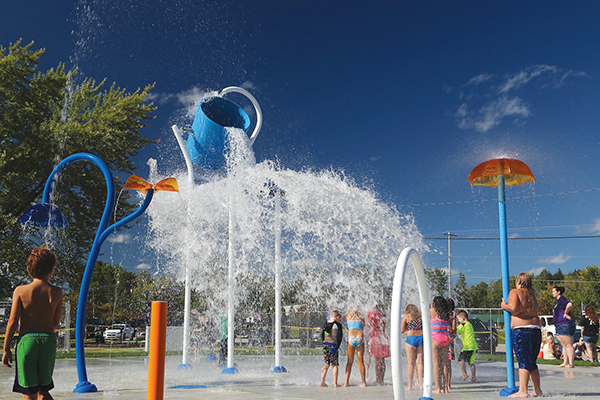 Gladwin County offers experiences during each season for residents and guests. In the fall, hunters are able to find vast amounts of wildlife on thousands of acres of State land. Pumpkin patches, a cider mill and even a petting zoo can be accommodating for those looking to indulge in Autumn festivities. Snow covered trails welcome the snowmobiler enthusiasts to go exploring throughout State forest trails. All off-road motorists should always check with your local DNR for permits and restrictions.
After all these outdoor experiences it is natural to unwind with a satisfying lunch or dinner at a local eatery. You will find a range of restaurants, bars & grills, from casual to elegant, offering a variety of home cooking, BBQ, burgers, oriental, pizza, salads, & other specialties. Top it off with your favorite ice cream on a hot summer day or just a glass of wine at a local venue.
For a change of pace, let your meal settle while strolling through our downtown shopping districts where you can acquire souvenirs , antiques, furniture, or speciality items like stained glass items. Indulge yourself with a massage or spa treatment, favorite beverage, and the sounds of music in the summer.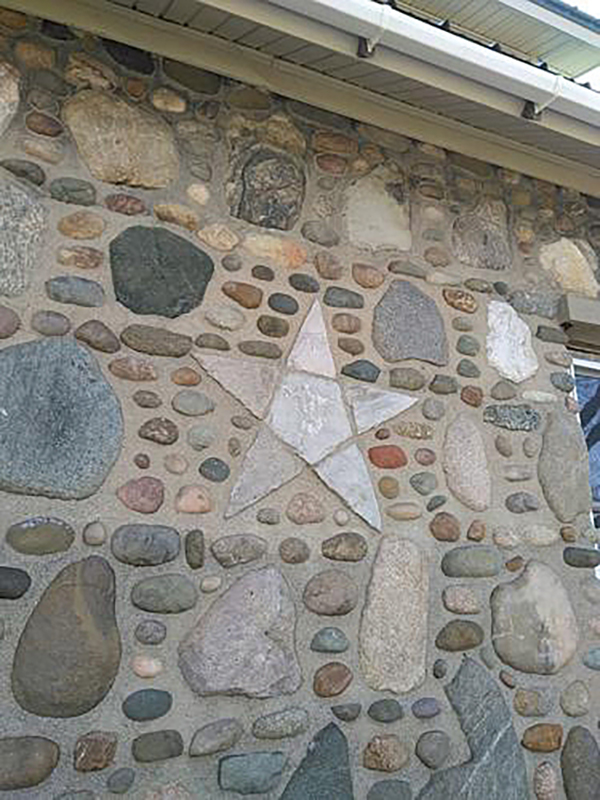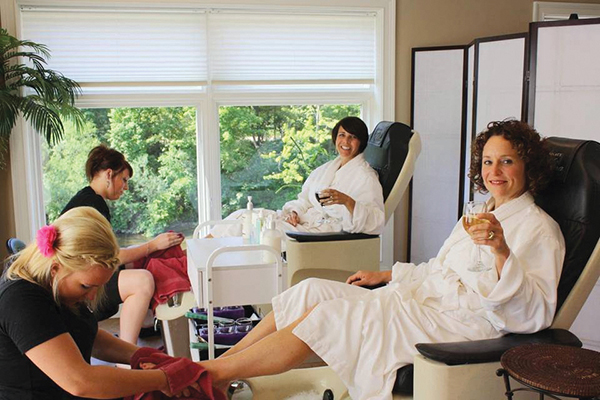 ARTS & CULTURE
We have a very active Gladwin Area Friends of the Theatre (GAFT) group which is overcoming the catastrophic flood which completely destroyed the GAFT theatre. GAFT has been a staple in the Gladwin Community for over 40 years, bringing you many wonderful productions such as Oliver, The Sound of Music, Brigadoon, and Camelot to name of few. GAFT was able to be back performing this year, in one of their productions they partnered with Riverwalk Place to present a musical comedy dinner show. They will continue to offer year-round theatre and with your support will build a new facility for events & for use by other civic groups.
When you visit Gladwin County please patronize our locally owned and operated businesses who in turn support our community. They are what keep us strong & hopefully you, our guests, will meet and appreciate the kind people and natural wonders available in our area. Discover it all in Michigan's Backyard!