Something for everyone all year-round
The Village of St. Charles is located in Saginaw County, approximately 20 miles southwest of Saginaw. Known as the gateway to the Shiawassee Flats it is abundant in outdoor recreation activities for all ages. St. Charles is a sportsperson's paradise for those who enjoy the great outdoors, hunting, fishing, kayaking, boating, snowmobiling and ORVing all while giving you that small town charm. Spring, Summer and Fall you will see many people driving or pulling a trailer full of ORVs through town heading out for a fun ride. During Winter, it is nothing to see or hear a bunch of snowmobiles making their way to the Bad River. 
The Bad River is a 44.3-mile-long river that begins near the City of Ithaca in Gratiot County and flows northeast into Saginaw County, through St. Charles before emptying into the Shiawassee River. And for those who enjoy river riding, St. Charles and its downtown is a great place to meet up with friends, have a meal and fuel up for the day. Late January and February, if the weather and conditions are right, are an ideal time to take a trip down the Bay River all the way to Bay City and out to the Saginaw Bay. It is always a good idea though to check with the locals first on ice conditions as some years are better than others to enjoy this beautiful ride.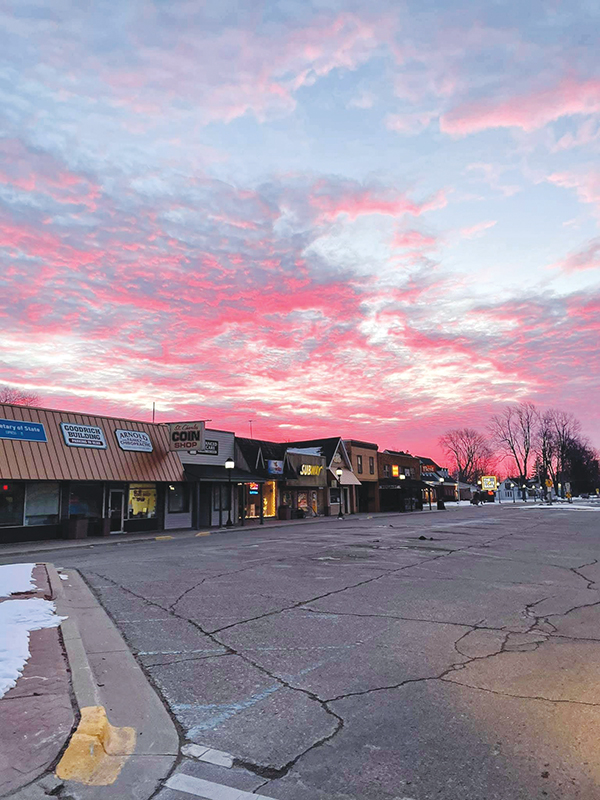 The DNR boat launch is a primary drop off point, filled many weekends with trucks and trailers as riders race up and down between the bridges or take off for a ride to Saginaw. Later in the day many will ride their sleds up from the river, park and eat at the Bad River Bar and Grill, Tony's or Subway and enjoy some warm drinks and delicious food. 
The Bad River Bar and Grill is a favorite among locals and once inside you will see it is decorated with snowmobile and motorcycle parts and memorabilia. Riders can drive their sleds right up to the side parking lot and come in and warm up and enjoy a hot meal before departing on their next leg of the ride.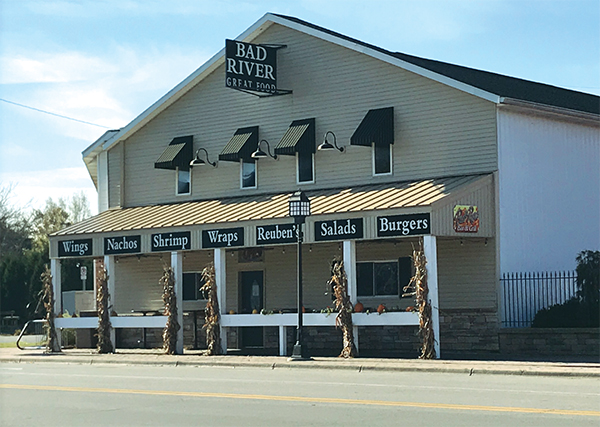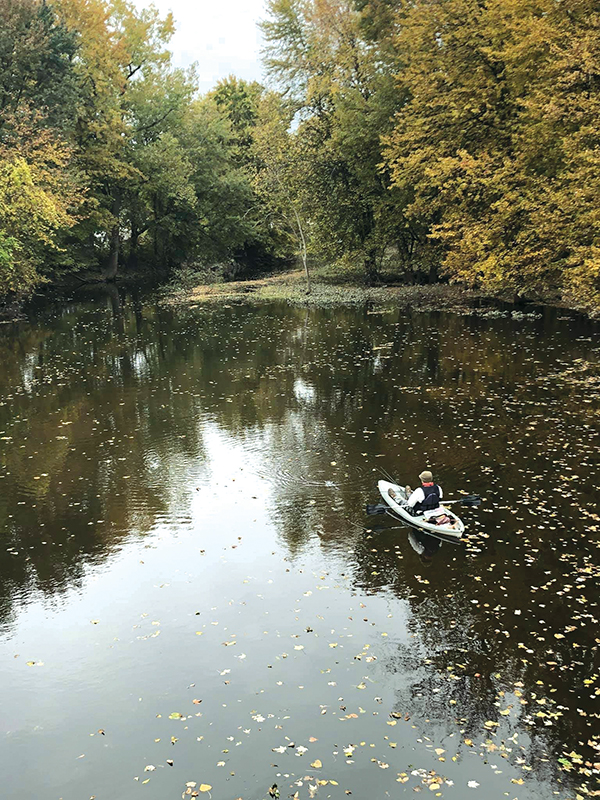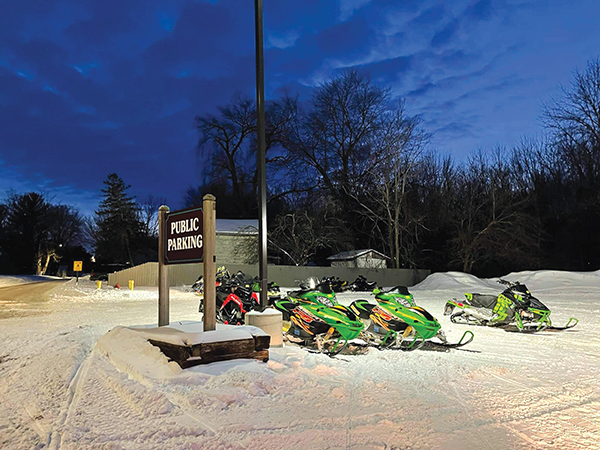 Tony's "The Home of the Steak Sandwich" has been a long-time establishment in St. Charles and is open all day to start you off on your journey with a home cooked meal.
The Alley Bar and Grill is just down a-ways from the river, but none the less has great service and delicious warm food to enjoy after a long day on the river.
Have a break down and need some parts? Horger's Automotive is located right by the river and has many parts in stock to get that sled running in no time. Plus St. Charles has not one, but two gas stations located right in town with easy access to the river and the highway for when it's time to head home.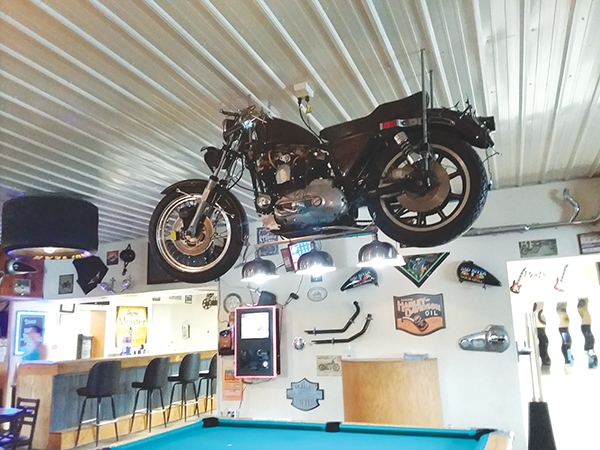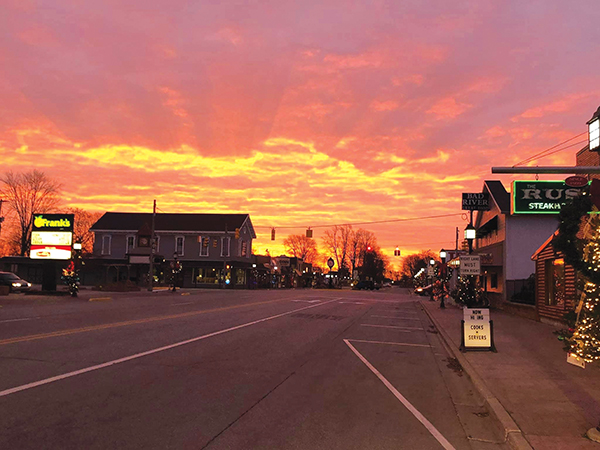 Recently, the Village of St. Charles installed its new ORV signage throughout town showing riders where it is legal to ride through town on ORVs.
The love of snowmobiles isn't a new trend here in St. Charles. This community has strong ties to the sport with the Saints Snowmobile Club. Since the 1970s this organization has shared its passion of racing and in 2013 it brought back the tradition of snowmobile races to St. Charles. The Saints as it is locally known is located on S. Fordney Road just outside the Village of St. Charles. These races are held in January and draw a large crowd. The even runs all-day that patrons and businesses alike look forward to. The next race is scheduled for January 22, 2022 weather permitting.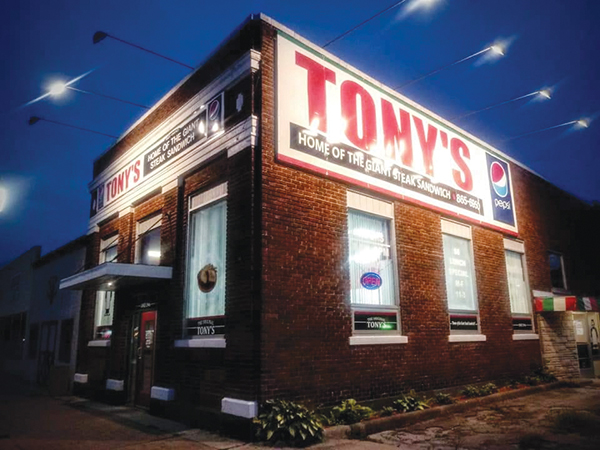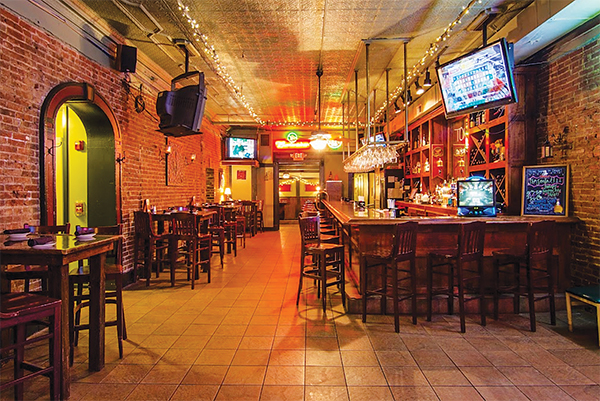 At the "Racin' with the Saints" you can expect to see: stock, super stock, mod stock, super mod, 50 plus, IFS, powder puff and youth classes throughout the day. Each class is then broken down even further and just brings a smile to the face of those in the stands watching and cheering on their favorite racer.
The Saints are just one of the organizations, businesses and individuals that support the St. Charles' Old Fashioned Christmas held in the heart of the Village. For five years now the St. Charles Lions Club and the Village of St. Charles have put on a beautiful parade and lined the streets with decorated Christmas trees to help a worthy local cause.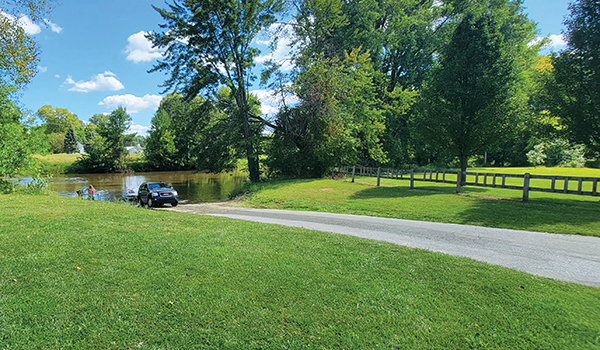 Need a comfortable place to stay while you are visiting this charming little town and enjoying the sights? The St. Charles Motel located on M-52 just south of the Village. This family owned and operated motel offers 12 rooms each with their own private entrance and queen size bed. Thinking of only staying one night, but decide to stay longer? They offer daily, weekly and monthly rates for all rooms and also offer senior and military discounts. •