By Bill Tisron
As you all know, we sold Michigan Snowmobiler magazine almost a year ago now, and I was asked to stay on for a year to write the Remember When story, which I have done for the past five years. So, this will be my last story. It has been great looking back each month at things that were going on "back in the day". 
In February 1991, things were a lot different than they are today. People seemed to be friendlier and things were a lot less stressful. We also had more snow back then — never seemed to be without it.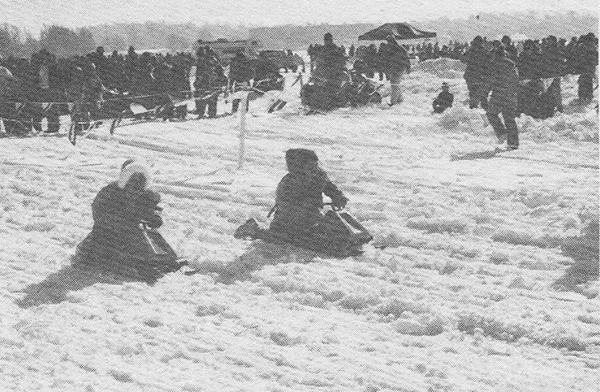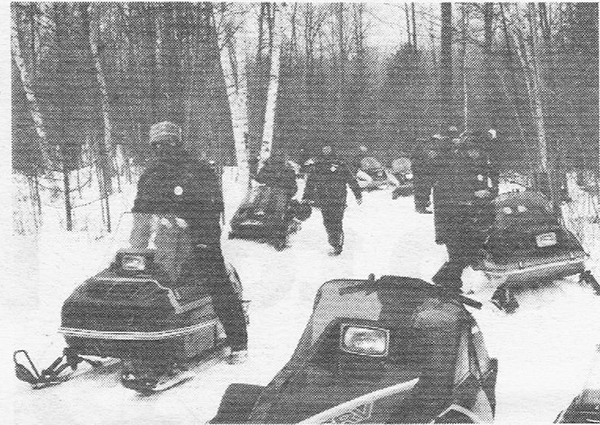 In Cadillac, the 7th Annual North American Snowmobile Festival was held in January, and it was the biggest ever. The event started on Thursday with the Polaris-sponsored chili cook-off that usually draws between 300-400 people. They knew this was going to be a big weekend because 1,800 showed up to taste chili from many Cadillac restaurants. The weekend events had to be moved to the Civic Center because the Armory could no longer hold the crowds. 
Many events were held, including safaris, Vegas Night, a pancake breakfast, radar runs and a race on plastic model Ski-Doo sleds. On Saturday night, a torchlight parade was held on Lake Cadillac and close to 400 sleds took part in riding around the lake in one long line. Sounds awesome. After the parade, there was pizza and dancing. A great weekend was had by many.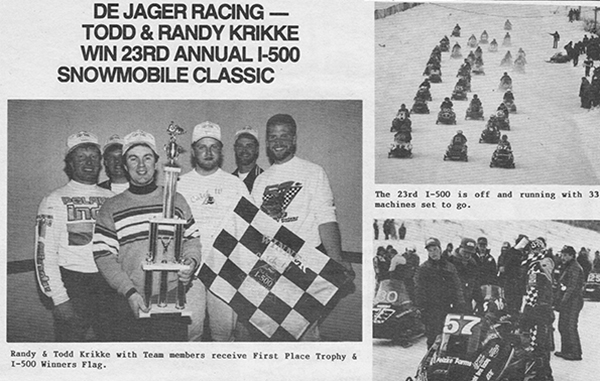 The East Jordan Sno-Blast was a great success this past January. The weather was perfect and the crowds were large at all the events — bowling in the snow, broom ball, Hobo stew pot, radar runs and Kitty Kat races. And, of course, the world-famous breakfast at the clubhouse on Sunday morning. The Sno-Blast will be held on Feb. 20, 2021. Plan a visit to East Jordan for this still-great festival.
Down in St. Helen, Michigan, they were holding their 8th Annual Poker Run, a 20-mile run with several checkpoints to get your cards. This year a $100 prize was added for the oldest machine that made the run without any help, such as towing or pushing. A 1967 Alouette was the oldest to finish. As always, it was a fun-filled day, capped off with an awards dinner.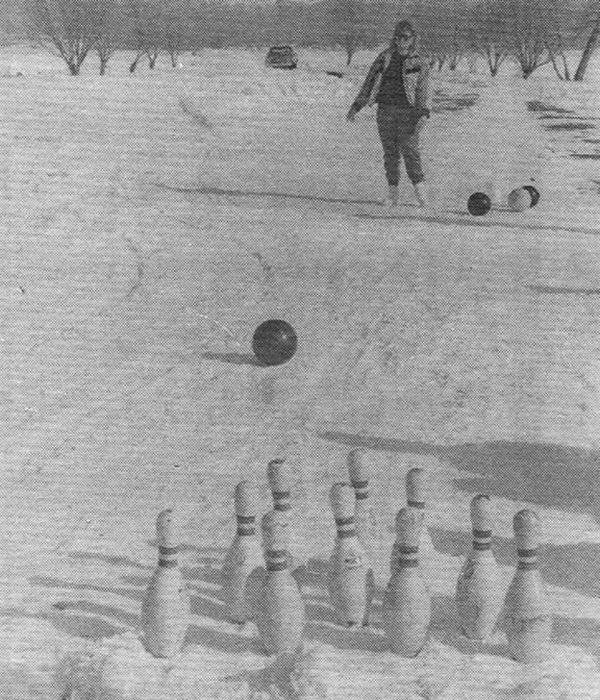 Mackinaw City hosted Michigan's Northwest Lower Peninsula Rally Run 200. Rick Salas of Dearborn raised $750 in pledges for the American Cancer Society. He was the winner of an Arctic Jag Snowmobile. Perfect weather helped in the rally, with snow not lacking. 
The 1991 International Snowmobile Congress was gearing up for the June 5-8 event. This year, it will be held in Jackson Hole, Wyoming, and rooms already are booking fast. With so much to see and do in Jackson Hole, it is no wonder why.
Tip-Up Town USA held its 41st festival over two weekends in January. The weather was a bit warmer than normal so events could not be held on the ice as usual. Still, thousands of people came out to celebrate. A pizza party was held Friday night, with more than 85 large pizzas being served. Carnival rides, tug of war, a pie-eating contest, polar bear dip, beer tent and helicopter rides — and, of course, the ice slide was a popular spot for kids of all sizes. On Saturday, a Queens Banquet was attended by several hundred guests. Julie Pair of Mt. Morris was chosen the 1991 Tip-Up Town Queen.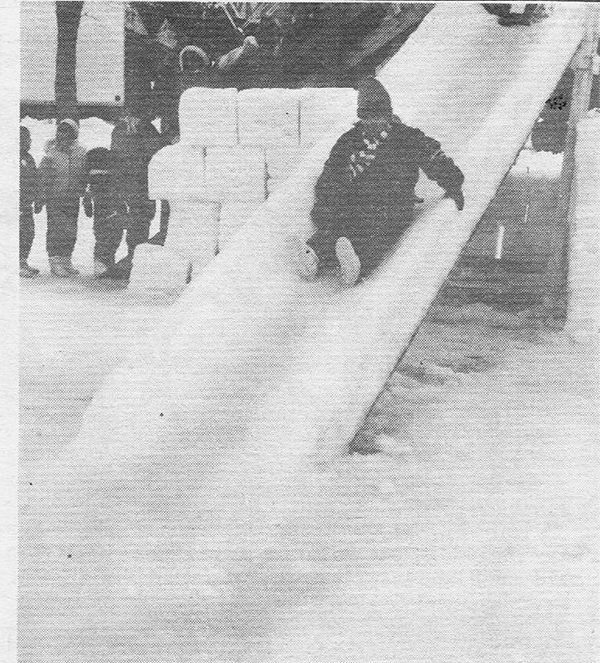 Mike Staszak was victorious at the 22nd Annual Lincoln Lions 250 Pro Enduro Snowmobile Ice Racing weekend Jan. 19-20. Mike was running a Polaris Indy for team Dobson. This was a back-to-back win for Mike, who won in 1990. He said it was even more thrilling, stating he drove the entire race himself. Team Landman finished second.
The first annual Firefighters 250 Enduro Snowmobile Race held at the IOSCO County Fairgrounds attracted a sparse group compared to other races, but the best-of-the-best drivers were ready to ride. Impulse Racing Polaris with driver Troy Donn, for example.
And the big race — the Soo I-500 race never lets us down. DeJager Racing, with Todd and Randy Krikke riding on a Polaris, win the 23rd Snowmobile Classic race.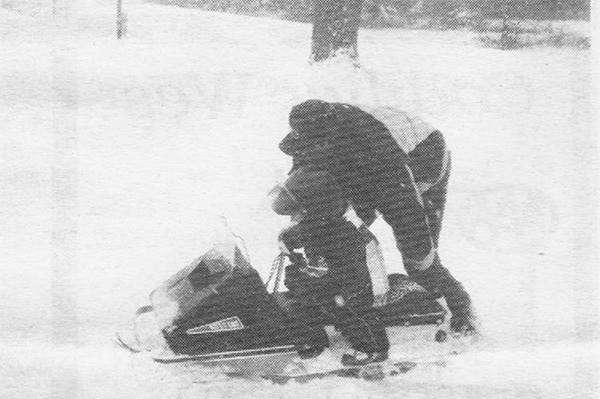 The checkered flag dropped approximately 7 hours and 47 minutes from the start of the race. Driving their 650 Polaris Indy to a first-place finish in front of 4,500-plus fans with less than one half-lap difference between them and the second-place driver Tom Bosek of Wuppet Race Team of Minnesota was an awesome sight for everyone in attendance. The Krikkes' average speed was 64.27mph. The driving skills between Todd and Randy were unbeatable. They earned $8,000 for their first-place win, along with an additional $715 in lap money as well as a bonus award from Polaris Industries for $800. Polaris won nine out of the top 10 places.
As you can see, a lot of racing was happening 30 years ago. It's sad we don't have much racing anymore. Like I said at the beginning, things are different than they were 30 years ago.